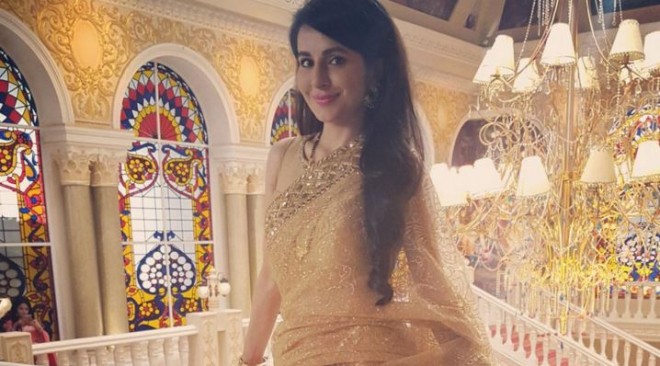 A major drama is set to unfold in Colors' "Swaragini." Ragini (Tejaswi Prakash Wayangankar) is all set to tie the knot; on the other hand, Lakshya (Namish Taneja) will be put behind bars.
Ragini's Daadi (Alka Kaushal) has taken a vow to get her married in 15 days. Daadi will fix Ragini's engagement, but it will be called off after the would-be in-laws see a wedding ring on her finger.
"Ragini's family will plan to get her engaged to another guy, but soon enough her new would be in-laws will figure out her old wedding ring on her finger. Irked with her behaviour they will call off the engagement," a source told Tellychakkar.com.
While at Baadi Ragini's engagement is being called off, at Maheshwari house Kavya (Roop Durgapal) will make an evil plan to send Lakshya and Maheshwari family in jail.
"After the poison drama, Kavya will play another trick and create yet another conspiracy against the Maheshwari family. There will be a blast at Durga Prasad's house, where Kavya's saree will catch fire, leaving everyone petrified. Kavya will provoke Lakshya that his family wants to kill her, which will agitate Lakshya and he will get his family arrested! Swara (Helly Shah) will try to stop Lakshya but he will ask the Police to arrest her as well," a source told India-Forums.
However, drama does not end there. Lakshya will come to know about Kavya's evil intentions, but before he could do anything, Kavya will get him also arrested for trying to kill her.