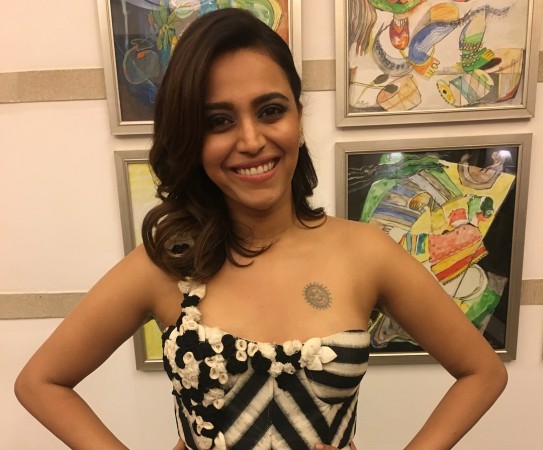 Veere Di Wedding actress Swara Bhasker is someone who never minces her words when it comes to speaking her mind out be it on social media or any public platform. Recently, she had to face the wrath of netizens after she said she felt like a vagina after watching Padmaavat, in an open letter to Sanjay Leela Bhansali.
Recently, the actress tweeted that she likes to be in the limelight and hence creates controversies. Later she clarified that the tweet was a part of the challenge which was given to her by comedian Balraj Syal while shooting for an episode of the comedy show, Entertainment Ki Raat. The episode aired on Sunday February 11, on Colors TV.
But yet again, the Raanjhanaa actress found herself in the thick of another controversy when she admitted undergoing fat-freezing surgery to look like her part for a particular role on the comedy show. Her statements about her alleged cosmetic surgery soon became the hot topic of discussion for her fans and trolls alike.
However, the actress decided not to take it lying down and clarified her statements. "I have never undergone any kind of invasive treatment, nor any surgery. I have nothing against people who undergo cosmetic surgery, I believe in the principle, 'My Body My Right', so if people want to have cosmetic surgery, that is their personal choice and I'm no one to judge them. But personally, other than dental treatment over the years, I have never undergone any invasive or cosmetic surgery. I like my body and face the way they are, I'm comfortable and confident in my skin. I spoke of this quite frankly on the show," Swara clarified to Delhi Times.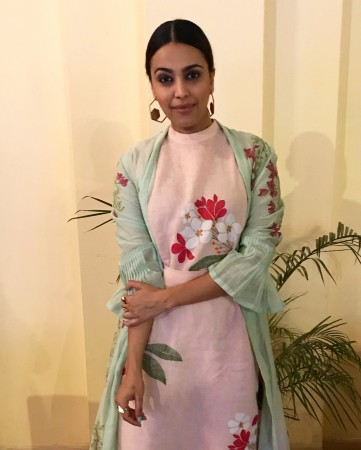 She added, "I didn't think anything was happening. I was answering questions candidly and in jest since we were on a comedy show. When asked about how I lost weight, I spoke about how I was so worried about weight loss (for her next, 'Veere Di Wedding') that I did everything from working out in the gym to the Keto diet to naturopathy to Fat Freezing - which is a non invasive method of spot fat reduction. I have no shame in talking about this."
This is not the first time Swara had jokingly spoken about such things on camera. Earlier, she joked about hiding her age and how she was engaged in a wiki-war when someone pointed out that her age in the Wikipedia is incorrect.
But now Swara has decided not to joke or say anything in jest on camera henceforth.
"I guess the lesson people want me to 'learn' is that I should not joke or say anything in jest on camera, and self-deprecating humour is a no-no. It is no wonder that celebrities never make any comments on any issue. Because as a public figure one is so easily vulnerable to spiteful slander," Swara signed off.