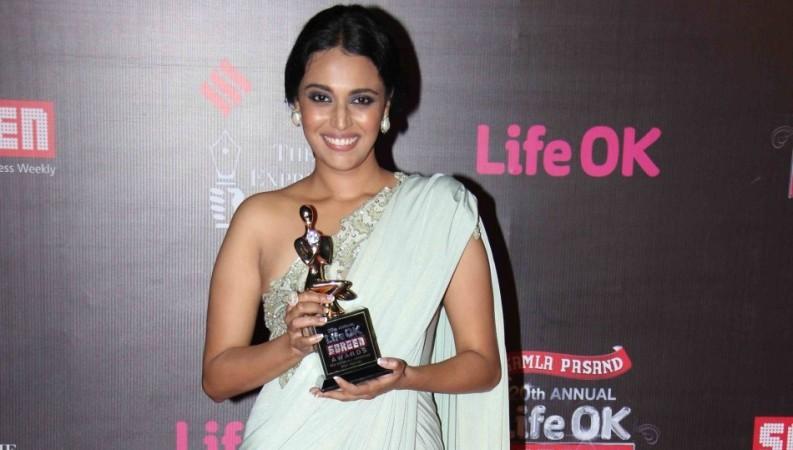 Swara Bhaskar is on cloud nine these days. After winning the best actress award at the second Silk Road International Film Festival in China, she has now been conferred with the award at the Jagran Film Festival for her movie "Nil Battey Sannata."
Bhaskar is overwhelmed with the response she has received in India and as well as in international film festivals. In a candid chat with International Business Times India, Bhaskar revealed why this award is special for her.
"I am excited to have received this award. This is my first best actress award in India. I have won my first best actress award in China for Nil Battey Sannata. That was kind of special because it was my first international award, but is also special because it is my best actress award in India," Bhaskar told IBTimes India.
"Nil Battey Sannata has received a lot of appreciation and positive response from the audience and the film industry and since it is a very special film, I am glad that I have received an award for this," she added.
When asked her opinion about the numerous award shows in India, she replied, "I think the award shows are good. These award shows are important for people like me who don't have a background in the film industry or have no backing in this industry. But also awards do not necessarily mean that I am a good actor or actress because I got an award. My work is there for everyone to see so with or without an award I can prove with my talent and calibre."
"I also believe that the awards have a value only if the institution giving the award has some value that is why National Awards are so special. Filmfare Awards are special because of the brand and the group that gives the award are credible and have been giving the awards for so long, so I think the credibility of an institution is what makes the award special," she added.