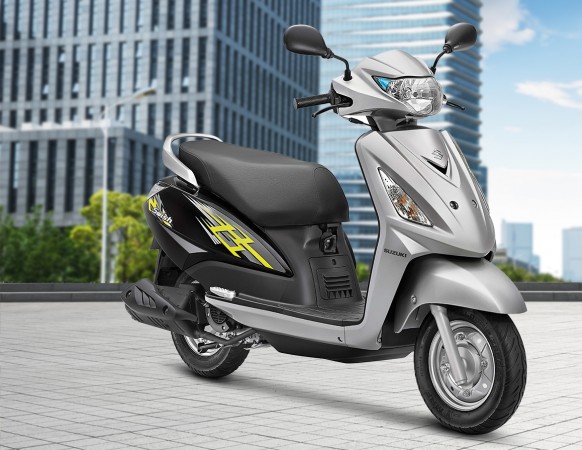 Suzuki Motorcycle India (SMIL) has reportedly halted the production of its 125cc scooter model, Swish 125, in the country owing to poor sales.
The Swish 125 has not been in production from July 2016, Autocar Professional reported. However, the company has not withdrawn the model from the market and the Swish 125 will now be available against orders, the report added.
Although the reason for the production halt was not known immediately, reports doing the rounds attribute the decision to the poor market response for the scooter. The Swish 125 has failed to pull the crowd in the country even though it comes with a sporty and bold styling. Reports also suggest that the production of the Swish 125 has been halted to ramp up the production of the Access 125, which is bringing a sizeable number for the company in terms of sales.
The Swish 125 was produced last in June 2016 and the company sold 503 and 333 units of the 125cc scooter in June and July, respectively. The Swish 125 registered an average sale of 1,800 units and 1,500 units per month in FY2014-15 and FY2015-16, respectively, and the production of the same stood at 21,574 units and 18,457 units in FY2014-15 and FY2015-16, respectively. The Swish 125 is manufactured at Suzuki's Gurgaon plant.
Available in four colours — Metallic Sonic Silver/Glass Sparkle Black (APT), Pearl Mirage White (YPA), Glass Sparkle Black (YYB), and Candy Dark Cherry Red/ Glass Sparkle Black (AAC), the Swish 125 comes powered by a 125cc engine coupled with a CVT transmission.
Source: Autocar Professional