Suzuki Motor Corporation has launched new versions of its popular Swift compact car equipped with hybrid system in Japan. In Swift, Suzuki's hybrid system that combines the driving motor and the automatic gear shift is available in two versions-- Swift Hybrid SG and Swift Hybrid SL.
Suzuki's hybrid system that combines a Motor Generator Unit (MGU) to an Auto Gear Shift (AGS) claims a combined fuel efficiency of 32kmpl. MGU is a compact driving motor that instantly boasts a big amount of energy, while AGS is a lightweight, compact, and efficient transmission. In addition to driving assist with its motor function, the system automatically stops the engine and switches to EV driving when the vehicle is running at a constant speed or during creeping. The vehicle weight is kept within 1,000kg and the new hybrid Swift offers two driving modes- Standard and Eco.
The new Swift Hybrid also comes with safety features including the Dual Sensor Brake Support (DSBS) collision-mitigating system that features a monocular camera and laser sensor to detect pedestrians and vehicles ahead, curtain airbags and front seat side airbags as standard. The new car is also equipped with paddle shift.
Will Swift Hybrid come to India?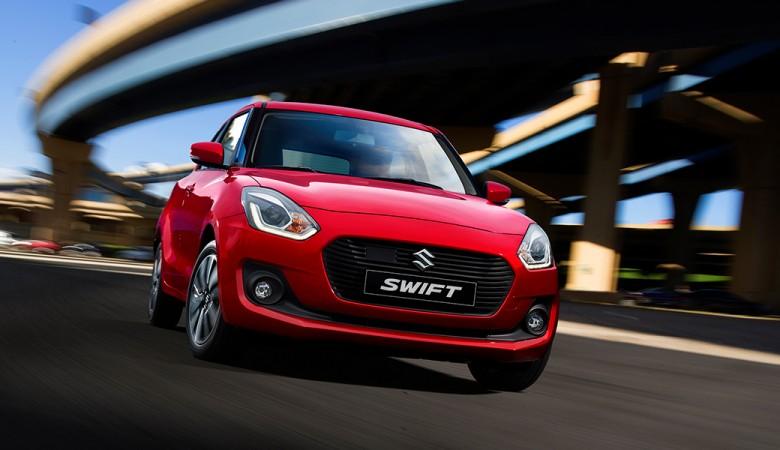 So far, Maruti Suzuki, the county's largest carmaker has not given any hint on the launch of the Swift hybrid in India. And with the GST (Goods and Services Tax) proving to be unfriendly for the hybrid cars compared to the previous tax regime, there are doubts whether the carmaker will bring the Swift hybrid ever to India.
However, Maruti Suzuki will launch the new generation Swift in the country by next year. The new Swift is expected to make its debut at the Auto Expo 2018. The hatchback in its 3rd generation is based on the light and rigid new-generation platform Heartect. It is expected to get more upmarket interiors with a new infotainment system with Apple CarPlay and MirrorLink compatibility, twin-pod instrument cluster and new flat-bottom steering wheel. Under the hood, Swift is likely to continue with the 1.2-litre petrol and 1.3-litre diesel engines.