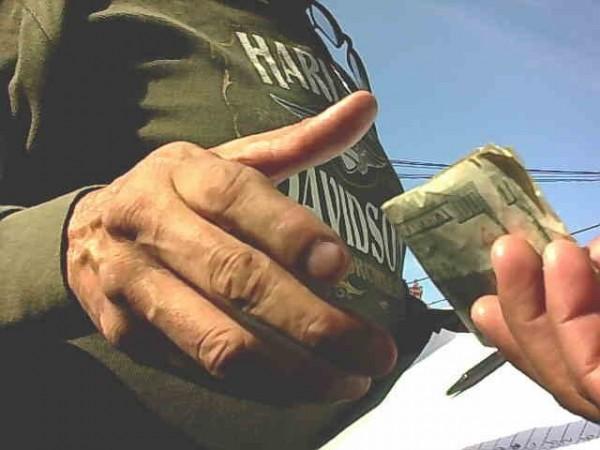 First Additional CBI Judge T Pattabhi Ramarao, who was suspended for allegedly taking bribe of a whopping Rs 50 million to grant bail to Bellary mining baron Galli Janardhan Reddy, is facing arrest by the CBI.
Judge T Pattabihi Ramarao was suspended by Andhra Pradesh High Court Chief Justice Madan Lokur over allegations that he had granted unconditional bail to Janardhan Reddy in connection with Obulapuram illegal mining case after taking a bribe of Rs 50 million.
The Chief Justice has also given sanction to the CBI to prosecute Reddy.
Reddy was granted bail in the case on May 12. However, he was arrested in connection with another mining case and is lodged in a Bangalore jail.
The CBI speculated that there could have been an underhand deal after Reddy got bail despite strong evidence against him in the Obulapuram mining case. The CBI initiated a probe and learned that Ramarao had allegedly received a bribe of Rs 50 million.
The CBI Friday seized Rs 25 million from the bank locker of the judge's son. The rest of the amount is reportedly said to have been kept in some other location.
Following this, the Andhra Pradesh High Court Chief Justice suspended Pattabhi Ramarao and asked him not to leave Hyderabad. The Chief Justice has also reportedly ordered a probe by the legal department and the anti-corruption cell and the CBI is likely to register a case against him under the Prevention of Corruption Act.
According to a Times of India report, principal judge of CBI Court A Pullaiah has been given additional charge of the first additional CBI judge.
Meanwhile, some lawyers from the Telangana region staged a protest on Friday in front of the High Court demanding that the suspended judge should be arrested.
Janardhan Reddy was arrested last September by the CBI in connection with the illegal mining case in Anantapur district and was lodged in the Chanchalguda Central Jail in Hyderabad but was later shifted to the Bangalore jail.