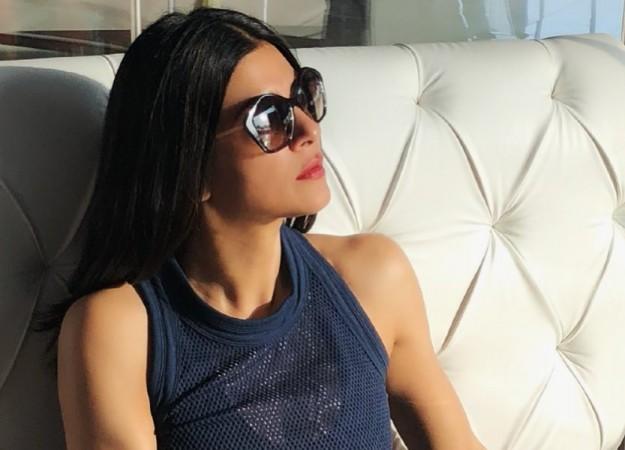 Sushmita Sen's short-term relationships have always been one of the major talking points in the tinsel town. In November 2017, the actress was in the news for her rumored break-up and patch-up with her 10th boyfriend Ritik Bhasin, a restaurateur in Mumbai, whom she has reportedly been dating for four years.
In 2015, it was also reported that Sushmita and Ritik were planning to get married and buy a new house in Mumbai. But it looks like the Main Hoon Na actress is once again headed for a split and happy being single if we go by her cryptic post on social media.
The 42-year-old actress took to her Instagram and posted a cryptic message which reads, "I'm not searching for my other half because I'm not a half."
Her fans soon started praising the actress for being an inspiration and setting an example to millions of girls out there who think they are not completely alone. They also started sharing their stories and how they are leading a happy life all by themselves.
"Iam 27 and I am doing my masters, society on the other hand is expecting me to be married by next year. How is it fair to me and my hardwork?
What if I don't need a man to complete me? What if I am happy in my own solitude?
In these questions, you mam, are an inspiration to us single women..
Love you loads," a user shared her story while commenting on Sushmita's post.
"Truly inspirational!!!! I believe you should live and love with passion because that's what you are!!!" another user praised the actress.
One user said, "Sometimes, as they say, its difficult for an accomplished, independent, self serving woman to find true love but, I believe this woman does not need a man to complete her. We are all designed by God individually with special purpose/meaning in life. And a woman of substance or a #virtuousewoman has a lot to offer such as to be a blessing, inspiration, a good example to others. And you Ms Sen has this on your shoulders to carry and live a legacy to all of us who look up to you. May the good Lord continue to bless you and your family."
While the other commented, "You're truly an inspiration for all women and men. There are certain aspects of your personality which any gender can adopt and live their life to it's fullest. You're really an amazing and perfect human being to follow for all generations."
Sushmita is known for being a single mother to daughters Renee and Alisah. She adopted Renee in 2000 when the actress was just 25 years old. She adopted her second daughter Alisah in 2010.
Though it is quite difficult to decode her message, going by her post, it looks like Sushmita is in a happy space right now and doesn't need a partner to complete her life.