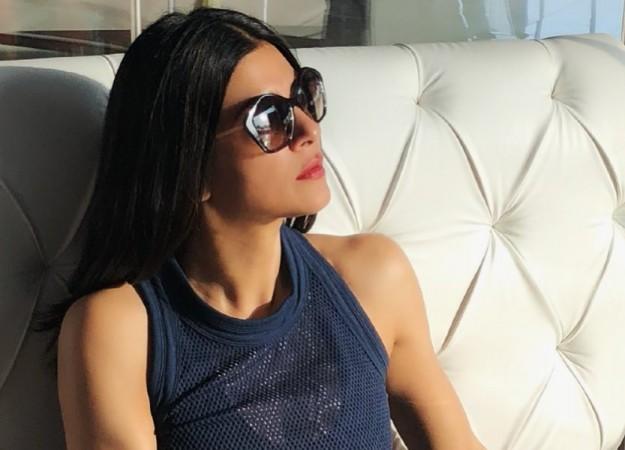 Sushmita Sen and pop singer Ricky Martin seem to share a warm relationship, which many speculated as more than friendship.
They first met during her international trip in the late 90s. And when she stumbled upon a throwback picture of her meeting with the Maria hitmaker, she took a moment to cherish the moment on her Instagram.
Sharing her cherished memories, Sushmita wrote on her Instagram that she and Ricky met for the first time in Mexico, Las Brisas, Acapulco. "I was 18yrs old & @ricky_martin was 22 then! Now, I have two daughters & he has two sons born from the heart❤️Our journeys have truly embodied "livin la vida loca" literally meaning 'the crazy life' #sharing #memories #smiles of a truly WONDERFUL SOUL!!! To your #happiness Ricky."
During her International trip after winning the Miss Universe in the late 90s, Sushmita and Ricky had spent a wonderful time together while traveling and talked about many things.
Sushmita was probably the only person in the world who was not shocked when Ricky opened up about his sexual orientation in 2010. "All the time I have known him, I've been so proud of him. It takes tremendous courage to accept your own DNA. I knew he was gay. More power to him. It is a fantastic feeling to be able to love who you want to and that's a choice no one can make for you," she was quoted as saying by DNA.
Sushmita Sen is a single parent to her two daughters - Alisah, 8, and Renee, 18 - whom she adopted in 2010 and 2000 respectively. Ricky Martin, on the other hand, became a father to twin boys - Matteo and Valentino - through surrogacy in August 2008.
The actress may have been away from the screen for quite a while now but she keeps treating her fans with her latest pictures giving them an insight into her life through her social media handles.
She keeps herself busy with philanthropic works and is often seen sharing pictures of her workout sessions on Instagram.