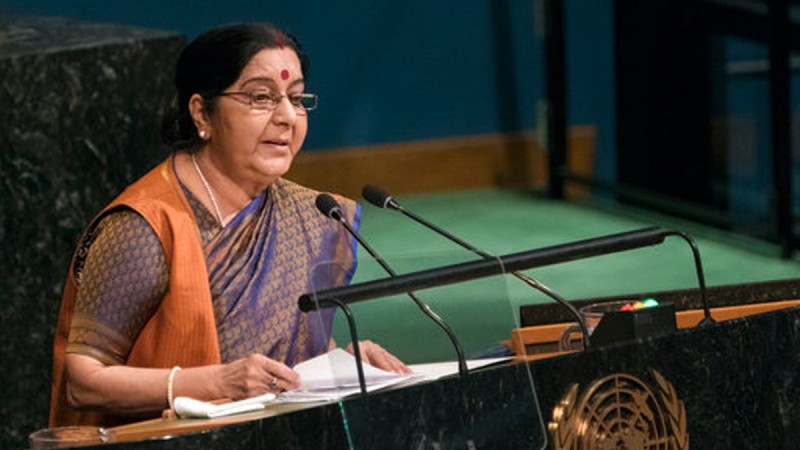 Slamming Pakistan in the Parliament on Thursday, External Affairs Minister Sushma Swaraj pointed out that the meeting between Kulbhushan Jadhav, his wife Chetna and mother Avanti had no humanity.
Swaraj lashed out at Pakistan as she asserted, "A meeting of a mother with her son and a wife with her husband was turned into a propaganda tool by Pakistan."
Also Read: Made to change clothes, shoes confiscated; MEA reveals how Pakistan mistreated Kulbhushan's kin
Jadhav's mother and wife met him in Islamabad's Foreign Office on December 26, where they were stripped of their ornaments and forced to change their clothes. The officials also asked Jadhav's wife Chetna to hand over her shoes to the authorities.
Swaraj said, "The first thing that Kulbhushan asked his mother was what happened to father as he saw no mangalsutra on his mother."
Referring to the harassment that Avanti and Chetna had to undergo in Pakistan, the EAM added, "The manner in which the meeting was organised was appalling. Their clothes, shoes, bangles and even their mangalsutras were taken away."
She stressed, "Their human rights were violated again and again, and an environment of fear was created for them."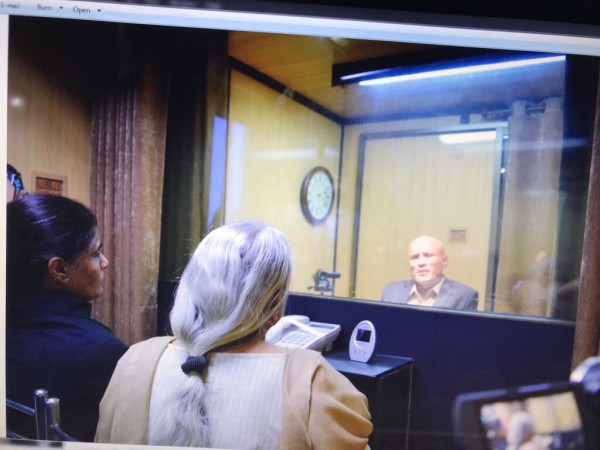 Rajya Sabha chairman and Vice-President also addressed the session and said, "This entire house join(s) together to condemn the inhuman act by Pakistan against Khulbhushan Jhadhav family members and hope(s) that the government will ensure the safe return of Kulbhushan Jhadhav."