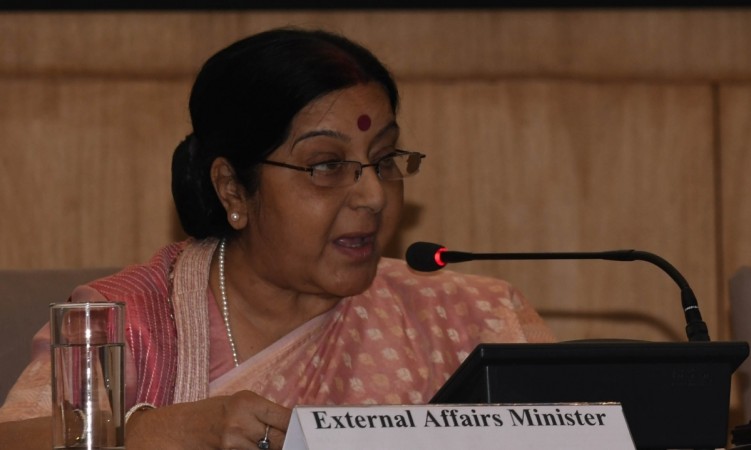 Minister for External Affairs Sushma Swaraj has been shifted out of the ICU at AIIMS on Tuesday after undergoing a kidney transplant three days ago and is recovering well. She was moved to a private room after the surgery.
The 64-year-old minister had been working until the last moment to help citizens. A doctor said that her recovery has been fast.
"The minister is recovering fast. However, it will take at least a week or so to discharge her. Our team of doctors is monitoring her condition," the senior doctor said.
"The minister has been shifted out of the ICU to a private ward of the Cardio-Neuro Centre. Her post-surgery recovery is on expected lines," AIIMS Director Dr M C Mishra said. He added that her recovery is being closely monitored by a team of transplant surgeons, physicians (endocrinologist, nephrologist, cardiologist and pulmonologist) and critical care experts, physiotherapists and transplant specialists.
"She is likely to be discharged in another seven or 10 days," Mishra said.
Her surgery was on Saturday and the organ was harvested from a living, unrelated donor. The woman who donated her kidney was also going to be discharged soon.
"During transplant surgeries, the recipient is put on Immunosuppressants in order to lower the body's ability to reject a transplanted organ.
"That is the reason why the minister, after the transplant, was shifted to ICU and kept in isolation to avoid any infection," a senior doctor at AIIMS said.
The hospital had said that the surgery was successful. The surgery had taken six hours and was performed by 50 medical personnel. It was headed by Dr Mukut Minz, former head of the department of renal transplant surgery at the Postgraduate Institute of Medical Education and Research (PGIMER) and Dr V K Bansal from AIIMS.
After Swaraj tweeted on November 16 that she was to undergo kidney transplant and was admitted to AIIMS for renal failure, many people had offered to donate their organ to her.