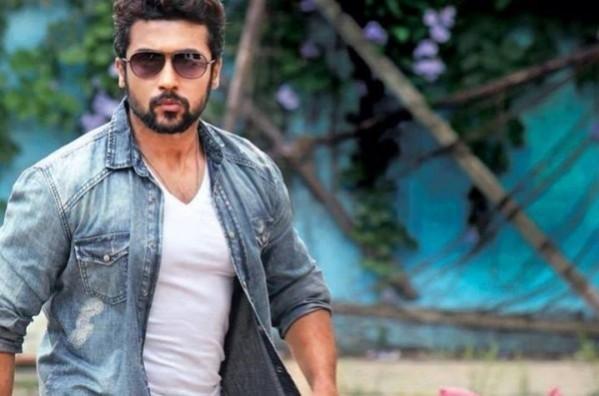 Tamil actor Suriya has accepted Mammootty's "My tree challenge".
Mammootty had earlier challenged Tamil actors Vijay, Suriya and Bollywood actor Shah Rukh Khan to plant a tree to make our world greener and a better place to live.
The thought of "My Tree Challenge" came to light after "ALS Ice Bucket Challenge" gained popularity.
"My Tree Challenge" is a noble initiative and a new eco-revolution movement started by environment enthusiasts Abdul Manaf, an entrepreneur and Imthias Kadeer, a travel photographer. It was actor Fahadh Faasil who nominated Mammootty for the challenge.
Now, Mammootty's challenge has gained more popularity and is taken up by many celebrities and fans.
Actor Suriya has accepted Mammootty's challenge by planting a coconut sapling. He later nominated Bollywood actor Aamir Khan, Kannada actor Sudeep and Telugu actor Mahesh Babu.
"Dear Mammootty sir, I take up "My Tree Challenge". Lot of happiness and this is very close to me. I would also like to nominate Mr. Aamir Khan, Mr. Sudeep , my another dear friend Mahesh Babu and all their fans and ofcourse my fans too to support this wonderful cause. Thanks," said Suriya.
Meanwhile, Tamil actor Vijay also reportedly took up Mammootty's challenge and has decided to plant 25,000 saplings and is said to be interested in challenging school children to accept the challenge. Abdul Ghani, the brain child of APJ Abdul Kalam's "Green Kalam Project" will help Vijay in this project.
Many actors and celebrities, including Nivin Pauly, Aju Varghese, Vineeth Sreenivasan, Rima Kallingal, Aashiq Abu, Ranjith Shankar, Alphonse Putharen, Jude Anthany Joseph, and Renjini Haridas have taken up the challenge.
Since Vijay and Suriya have taken up the challenge, audience are now eagerly waiting for Shah Rukh Khan to accept the challenge and lead the revolution to a bigger space.