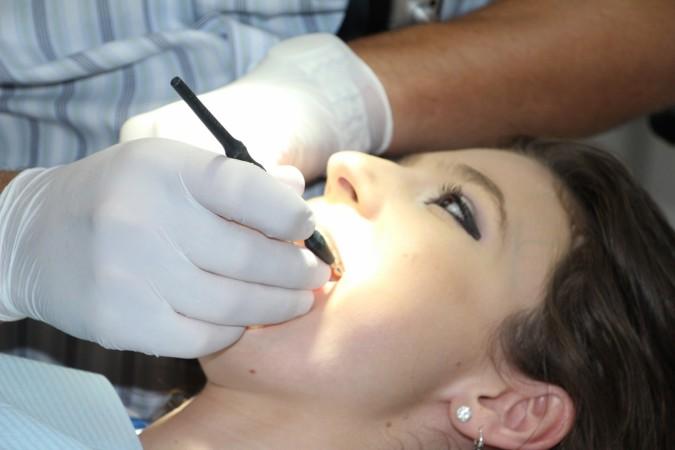 A 30-year-old woman from Yemen recently had solid food for the first time in her life after a tumor that fused her mouth shut was surgically removed.
The woman identified as Fatima lived on a liquid diet for 29 years. She visited various doctors in Yemen but none could figure out her problem. So, she came to India in hope to get a cure.
"Fatima visited me complaining of mouth closure, head, and ear pain. She was suffering from this problem since birth. Not only this, she doesn't even remember, the last time she opened her mouth," Dr. JB Garde, a consulting oral and maxillofacial surgeon in Pune, India, told My Medical Mantra.
The medical tests revealed that a small tumor was present near her earlobe, and the joint got fused to the skull bone. This kind of tumor is known as Osteoma.
Garde added: "After 4-hour surgery, we removed a tumor which has enabled an appropriate moment of her muscles. After 29 years, she can open her mouth."
The woman told SWNS that she can't wait to go back home and scream her lungs out and tell the world that she can now lead a normal life.
"For most people, opening their mouth, chatting and relishing on sumptuous food is a normal way of life. In the past three decades, this is the first time that I have opened my mouth, eat food and enjoy its taste, and talk to my friends and family. The opening of the mouth has opened the entire world for me," she added.
Recently, a similar incident was reported in India where a 39-year-old man spent all his life on a liquid diet because he couldn't open his mouth. Rajendra Panchal from Pune, India, had met with an accident when he was just one-year-old and the resulting injury restricted his ability to open his mouth. He ate solid food for the first time after a surgery in Pune.