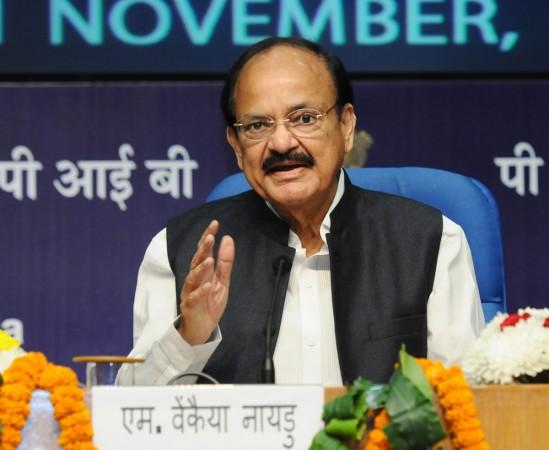 Indian Vice President M Venkaiah Naidu made headlines after he stated that surgeons belonging to the ancient era were capable to perform complicated medical procedures like cataract and plastic surgery.
While addressing a function organized to honour young scientists, Naidu added that scientists, mathematicians, physicians and chemists, among other skilled professionals, have significantly advanced human knowledge, Press Trust of India reported.
The vice president spoke at the Adi Shankara Institute of Engineering & Technology, in Kalady on Monday, May 20. While making a speech during the Adi Shankara Asianet News Young Scientist Awards 2018, Naidu was quoted as saying by the news agency:
"One recalls a number of such illustrious names like Aryabhata, Pingala, Brahmagupta, Bhaskara, Varahamihira, Charaka, and Sushrutha. India gave the concept of zero and the binary system to the world. We knew how to make steel alloys and smelt zinc. Our ancient surgeons could conduct many complicated surgeries, including plastic surgery and cataract surgery."
While advising the youth on building a better society, Naidu said that apart from "gross national income," the focus should also be on science and technology that leads to a better quality of life.
As a nation which has two-thirds of its total population aged below 35 years, Naidu stated that if the youth can work on their knowledge, skills, and attitudes, then India's future is in safe hands, reports PTI.
"Advancement of human knowledge has occurred in our country because of the spirit of inquiry, the ability to question, the ability to research and the ability to arrive at the truth," Naidu stated.
The vice president also shared his success mantra with the young budding scientists and said that there are three qualities that are required to achieve excellence.
Firstly, an individual should be willing to learn. The second quality is to analyze and probe and finally, the third quality should be to solve problems by thinking out of the box.