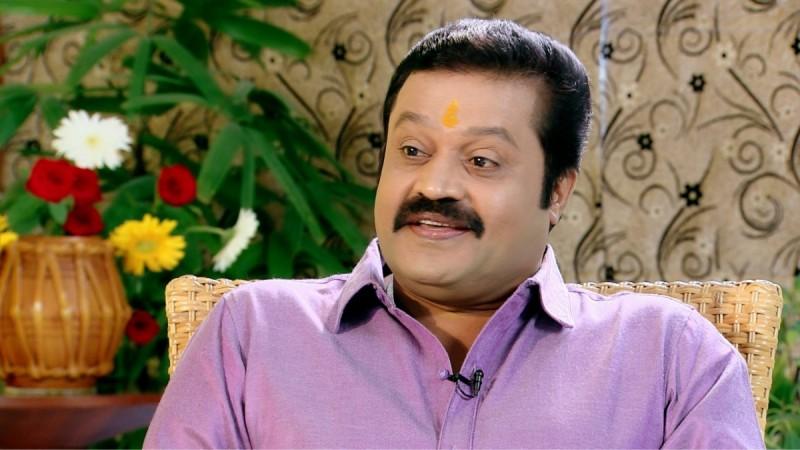 Chiyaan Vikram, the South Indian Superstar is now busy preparing physically for his new movie 'Mahavir Karna' which will be helmed by Mollywood filmmaker RS Vimal. The inaugural pooja of the movie was recently conducted in Sri Padmanabha Swamy Temple in Thiruvananthapuram, and surprisingly, Mollywood action king Suresh Gopi too took part in the ceremony.
Now, close sources to the movie have revealed that Suresh Gopi, who is now BJP's Rajya Sabha MP will be playing a pivotal role in this mega-budget movie that will be shot simultaneously in Tamil, Telugu and Hindi.
As per unofficial reports, director Vimal is quite keen to rope in Suresh Gopi to play the role of Duryodhana in the movie, as the filmmaker believes that the actor's involvement in the star cast will create an extra hype for the movie at the Kerala box-office.
An official confirmation regarding Suresh Gopi's involvement in this movie is expected to be made in the coming days.
It should be noted that Suresh Gopi was once the most popular actors in Mollywood, and during his peak time, he had apparently charged a huge remuneration, much more than reigning Superstars like Mohanlal and Mammootty. The news of Suresh Gopi's inclusion in 'Mahavir Karna' comes as a double bonanza for his fans, as it has been previously confirmed that the actor will enact the role of 'Aanakaattil Chackochi' in 'Lelam 2', a sequel to blockbuster 'Lelam'.
'Mahavir Karna' marks the second directorial venture of RS Vimal; his debut movie was 'Ennu Ninte Moideen' with Prithviraj Sukumaran. Jeyamohan has penned the script for 'Mahavir Karna'. In a recent interaction with media, Jeyamohan revealed that this upcoming project will be high on graphics, and it will be handled by Shah Rukh Khan's Red Chillies VFX.
This is not the first time that Suresh Gopi and Vikram are sharing screen space in movies. In the initial phase of Vikram's career, he acted alongside Suresh Gopi in multiple movies like 'Dhruvam', 'Mafia', and 'Rajaputhran'. Except in 'Dhruvam' where Mammootty played the lead role, Suresh Gopi was the central character in Mafia and Rajaputhran, while in all these movies, Vikram enacted the role of hero's sidekick.
However, post-2004, Vikram's star value reached new heights, and in 2015, Suresh Gopi played the role of the lead antagonist in Shankar's 'I' which featured Vikram in the lead.