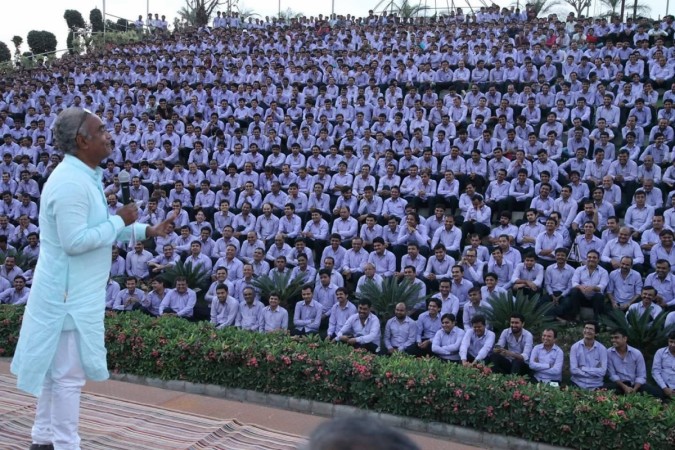 A diamond merchant who made news for gifting his employees cars, flats and jewellery as Diwali bonus faces legal action as his firm has been evading Employee Provident Fund for Rs 16.66 crore.
Savji Dholakia, chairman of Rs 6,000 crore Hare Krishna Exports, has been slapped with a notice from the Employee Provident Fund Organisation's (EPFO) Surat regional branch for provident fund evasion of employees to the tune of Rs 16.66 crore. The notice given to the company on Friday was a final demand notice to the company.
The company, which employs 3,165 people, including diamond workers, has only 17 registered employees under EPF. The company has not paid EPF for many years and faced seizure of its bank accounts for evading payment of provident fund.
The EPFO want the company to deposit Rs 16.66 crore within 15 days along with interest of 12 percent per annum for penalty and annual damages at 25 percent. The investigation against the company had lasted two years.
In October 2014, Dholakia had gifted Rs 4 lakh to 1,286 employees including cleaning staff, to buy cars, flats and jewellery as Diwali bonus. This cost the company Rs 50 crores.
"Besides Diwali bonus, which is given to all employees, we have been running a programme to reward loyal, hardworking and dedicated staff. After one-year of evaluation of their performance, we have selected 1,268 such employees," Hare Krishna Exports Chairman and Managing Director Savji Dholakia had said.
In 2016, he gifted 400 flats and 1,260 cars as Diwali bonus. The company will also contribute Rs. 5,000 to loan instalments for five years, which will go to the employees' salary.
"We have selected 1,716 employees as the best performers this year. We are arranging houses for those who already have cars, while those who don't have a four-wheeler will get one," Dholakia had told IANS.