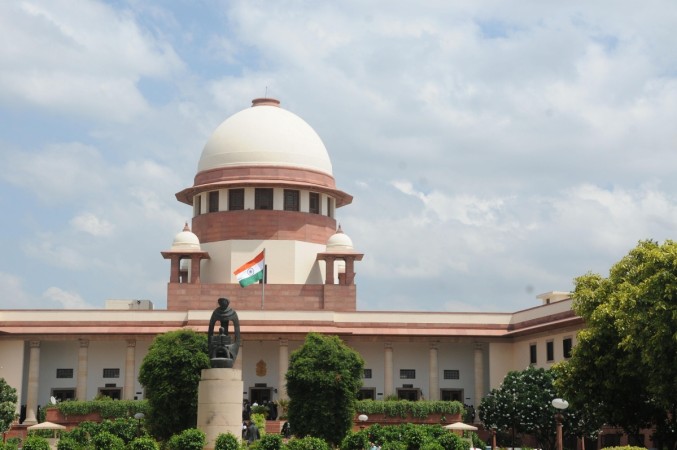 The Supreme Court on Thursday, April 27, ordered the central government to set up the office of Lokpal and pick a person for the post with immediate effect, even if it has to be done without participation of the Congress or its representative in the process.
The Lokpal Bill — to create a strong anti-corruption ombudsman — had been passed in 2013 after a protracted protest by anti-graft activist Anna Hazare. The protests had taken place during the UPA II regime, and had received such widespread support that Hazare had become a household name, as had members from his core team, like Arvind Kejriwal, Prashanth Bhushan and Kiran Bedi.
Congress' poor show holds up proceedings?
Now, four years later, there is no Lokpal yet, according to a pela filed in the Supreme Court by Prashant Bhushan. And the Congress' miserable defeat in the 2014 Lok Sabha elections may be responsible for it.
The committee that selects Lokpal needs to have the Leader of the Opposition within it, and given the Congress' performance in that election, there is no clear Leader of the Opposition.
Parliamentary law dictates that the Leader of the Opposition must be elected from the party that has the second-largest seat share in the Lok Sabha, provided that seat-share has crossed 10 percent of the total seats in the House.
Since the Lok Sabha has 543 seats, the party from which the Leader of the Opposition has to be elected must have at least 55 seats. The Congress — the second-largest party in the Lok Sabha — has only 45 (it won 44 seats in the 2014 general election and one in a bypoll in Madhya Pradesh later).
'Form Lokpal without Congress role'
Since the election, several laws have been amended to make changes to laws to accommodate the Congress and elect Mallikarjun Kharge as leader of the Congress. A similar change with respect to the Lokpal Act needs to be brought about for Kharge to be on the panel that selects Lokpal, Attorney-General Mukul Rohatgi — on behalf of the government — told the Supreme Court on Thursday.
The apex court, however, shot back: "Set up a Lokpal without the involvement of a Leader of Opposition. There is no reason to delay the appointment of a Lokpal due to the non-availability of a Leader of Opposition." Essentially, the Central government has been asked to pick a person as Lokpal without the involvement of the Congress.