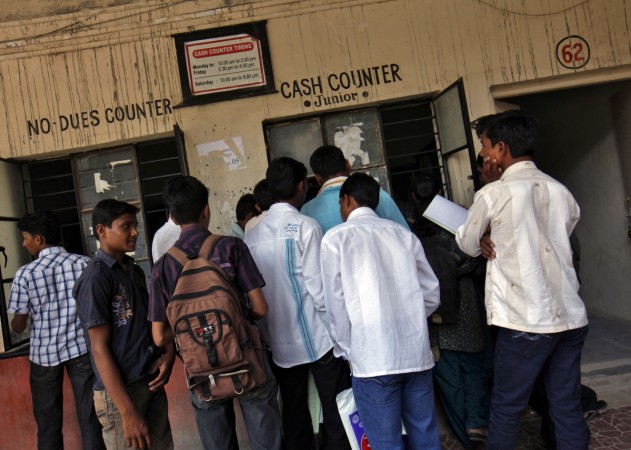 A Constitution Bench of the Supreme Court on Monday reportedly ruled that capitation fee charged by educational institutions was illegal. It directed the government to ensure that education, a "noble activity," does not become a subject of "business" and profit-making.
A bench of Justices AR Dave, AK Sikri, RK Agrawal, AK Goel and R Banumathi was quoted by the Indian Express as saying thatv the law allows the state to regulate admission and fix fee to keep a check on commercialisation in the education sector.
"Though education is now treated as an 'occupation' and, thus, has become a fundamental right guaranteed under Article 19(1) (g) of the Constitution, at the same time shackles are put in so far as this particular occupation is concerned, which is termed as noble. Therefore, profiteering and commercialisation are not permitted and no capitation fee can be charged," the Times of India quoted the bench as saying.
"The admission of students has to be on merit and not at the whims and fancies of the educational institutions. It is to be ensured that this admission process meets the triple test of transparency, fairness and non-exploitativeness," it said.
The bench also asked the government to safeguard the "noble" purpose of education by keeping admission transparent and ensuring that merit plays an important role.
"The court did not give complete freedom to the educational institutions in respect of right to admit the students and also with regard to fixation of fee... The state or the university could require private unaided institutions to provide for merit-based selection while giving sufficient discretion in admitting students," the bench said.
The Supreme Court gave the ruling while hearing petitions filed by Madhya Pradesh's private medical colleges against the state law on regulation of fee and admission in the institutes. They contended that Article 19 (1) (g) gives them the right to structure their own admission procedure and fix fee. To this, the court replied that education can only be considered an "occupation" and never a "business" or a "profession."