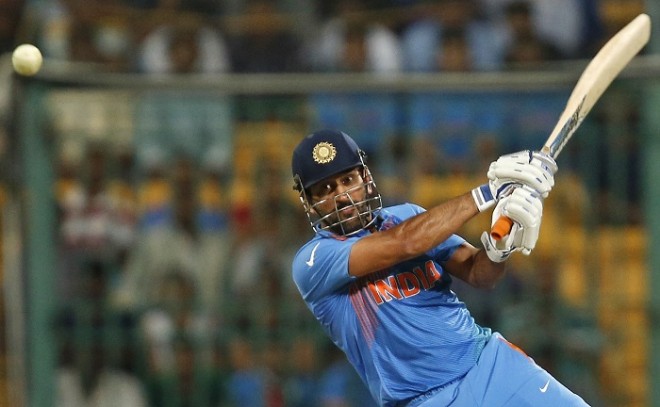 Indian ODI captain Mahendra Singh Dhoni was a happy man on Monday when the Supreme Court quashed criminal proceedings against him over his depiction on the cover of a magazine as Lord Vishnu.
The ruling came in response to a case Dhoni had himself filed in the Supreme Court in September 2015 seeking exactly this outcome. The Karnataka High Court was critical of him and refused to quash a case against him filed in a trial court in Bangalore regarding the depiction. The petitioner had claimed Dhoni had hurt religious sentiments.
The depiction was on the cover of one of the editions of Business Today in 2013, and was attempted at showing the number of endorsement deals the swashbuckling wicketkeeper-batsman had in his kitty.
Dhoni, who is currently riding high on the wave of anticipation over his upcoming biopic "MS Dhoni - The Untold Story", had to face quite a bit of trouble over this depiction. A court in Andhra Pradesh even issued a non-bailable warrant against him in this regard, in a case that claimed he had hurt religious sentiments.
The case in the trial court had been filed by a social activist named Jayakumar Hiremath, who had claimed that Dhoni had hurt religious sentiments because the image on the cover showed him as the many-armed Lord Vishnu, holding, among other things, a shoe in one of his hands.
The image had sought to depict the number of endorsement deals Dhoni had, with one prominent product held in each of his hands. The shoe was one of the products he endorsed.
See the image here: