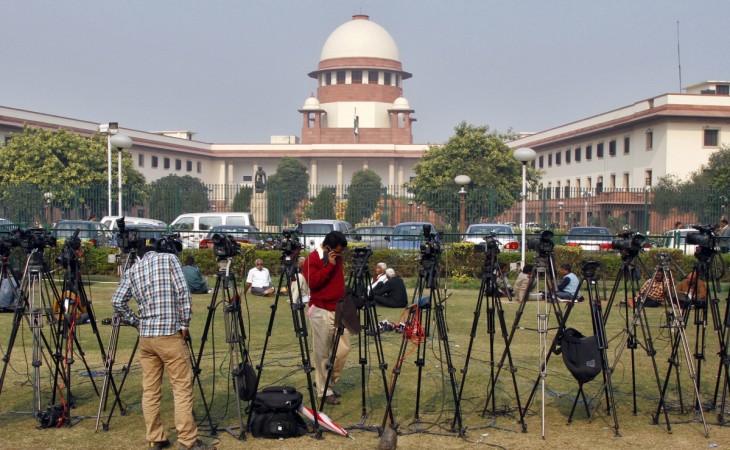 A PIL seeking withdrawal of funds and security for Hurriyat leaders was rejected on Wednesday by the Supreme Court. The apex court also told lawyer ML Sharma, who filed the petition in personal capacity, to not call the Hurriyat leaders "separatists".
"It's a matter of perception. Has the government declared them separatists? The conduct of a man may not be to the liking of others and (so) they call him separatist, but you can't use that term in court," a Supreme Court bench of Justices Dipak Misra and UU Lalit said.
At least Rs. 100 crore are spent on foreign travel, security and other expenses for separatists by the Central government, according to the PIL that was filed on Sept. 8.
"In fact, just over the last five years, India has spent Rs. 356 crore on these separatists' security, travel and hotel stays. The government has also spent Rs 21 crore on putting up these separatists in luxury hotels and Rs 26.43 crore on fuel for them to travel around and spread their anti-India venom," the petition stated.
The court agreed to hear the petition saying it is of the same view earlier, the Times of India reported. However, on Wednesday it schooled the lawyer for using the term "separatists".
"Security issues cannot be handled through judicial proceedings and courts must desist (from) entertaining such issues," the bench said. It also said that the court can't examine distribution of funds in a critical area like Jammu and Kashmir. Also, it is the executive's prerogative to decide which citizen gets security for being under threat, the bench said.