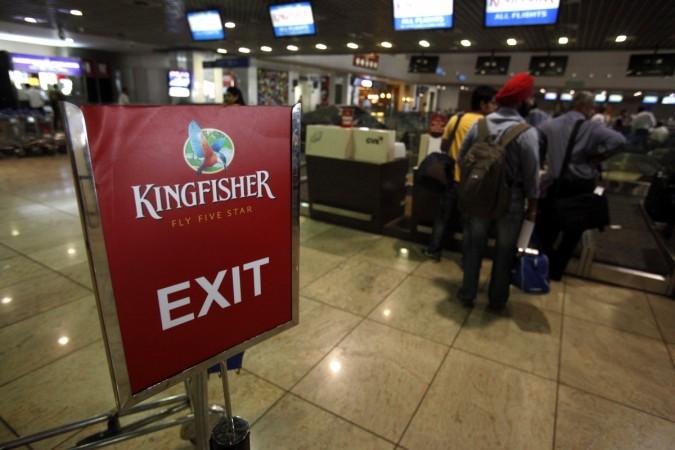 The Supreme Court on Tuesday disapproved a plea from debt-hit Kingfisher Airlines to be allowed legal representation before the grievance redressal committee set up by United Bank of India, after the bank declared it as wilful defaulter on Monday.
The company defended itself by stating that the bank took the step though the airline's leave petition against the Calcutta High Court order is still pending in the Supreme Court. But the Supreme Court replied that the plea is fructuous now.
"Now that you have been declared a defaulter, you can challenge it in any court. Move a high court for an appropriate order. Your grievance has been, that Grievance Redressal Committee (GRC) should not decide the matter but they had already decided it, therefore your plea is in fructuous"," said a bench headed by Justice Anil R Dave, while declining to admit KFA's petition.
Kingfisher Airlines claimed that UBI had rapidly declared it as a wilful defaulter, without following norms of justice, reported the Financial Express.
Along with Vijay Mallya, the Kolkata-based bank has also tagged three other directors of Kingfisher Airlines - AK Ganguly, Subhash R Gupte and R Nedungadi - on the list.
The Grievance Redressal Committee (GRC) meeting was planned on Monday, after the Calcutta High Court allowed the bank to initiate the process of declaring the company as wilful defaulter last week. The GRC order forced the company to attend the meeting but no one was present from the company. This forced the bank to take this step.
Instead of attending the meeting, KFA sent a letter through their lawyer, stating that the company had filed a Public Interest Litigation (PIL) in the Supreme Court.
UBI has become the first bank to declare Mallya as wilful defaulter.
Following the decisions by United Bank of India, other lenders such as the State Bank of India, IDBI bank and Punjab National Bank have also started the process of tagging KFA and Mallya's group as wilful defaulter.