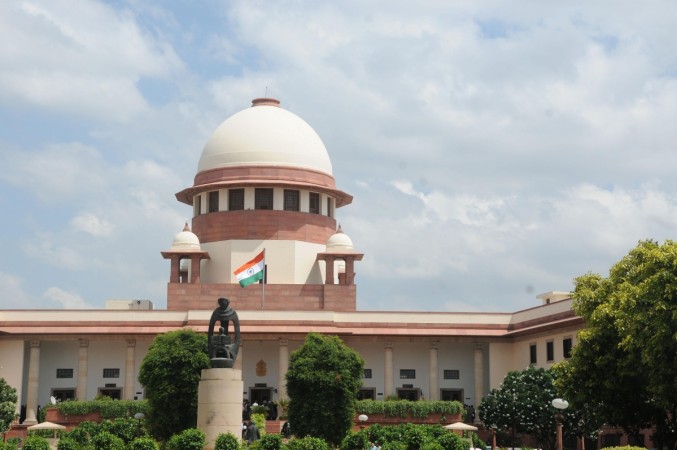 The Supreme Court on Monday recalled its notice served to Arunachal Pradesh Governor Jyoti Prasad Rajkhowa seeking explanation on the imposition of President's rule in the state. The decision was taken under Article 361 that exempts a governor from court proceedings.
Attorney General Mukul Rohatgi brought to the notice of the apex court the provision of the Constitution.
According to Article 361 of the Constitution, the state governor "shall not be answerable to any court for the exercise and performance of the powers and duties of his office or for any act done or purporting to be done by him in the exercise and performance of those powers and duties."
"No criminal proceedings whatsoever shall be instituted or continued against... the governor of a state... in any court during his term of office."
The SC reportedly asked Rajkhowa to return all the documents seized from former chief minister's office after the President's rule was imposed in the state.
Meanwhile, the SC also issued fresh notice to the Centre based on a petition filed by former Arunachal Pradesh Chief Minister Nabam Tuki, who has challenged the promulgation of President's Rule in the state, according to ANI.
President Pranab Mukherjee had approved on 26 January the NDA government's recommendations to impose President's rule in Arunachal Pradesh where dissident Congress lawmakers moved a no-confidence motion against the Tuki-led Congress government last year.
The MLAs moved the motion claiming the Assembly lacked confidence in the council of ministers under Tuki, Leader of the Opposition Tamiyo Taga of the BJP said.
The Congress had criticised the Centre's recommendation to impose President's rule in the state and termed the decision as "murder" of democracy and the Constitution of India.
JUST IN | Supreme Court asks #ArunachalPradesh governor to return documents seized from chief minister after imposition of President's Rule

— Times of India (@timesofindia) February 1, 2016
Notice recalled under Article 361 saying Guv cant be made a party in Court proceeding; AG apprised the Court about the provision.

— ANI (@ANI_news) February 1, 2016
#ArunachalPradesh Crisis - SC issues notice to Centre on petition by Nabam Tuki challenging promulgation of Presidents Rule in the State. — ANI (@ANI_news) February 1, 2016
#ArunchalPradesh crisis: SC directs to hand over copy of related Govt documents and copies of hard disk to ex- CM,ex- ministers & Parl. Secy

— ANI (@ANI_news) February 1, 2016