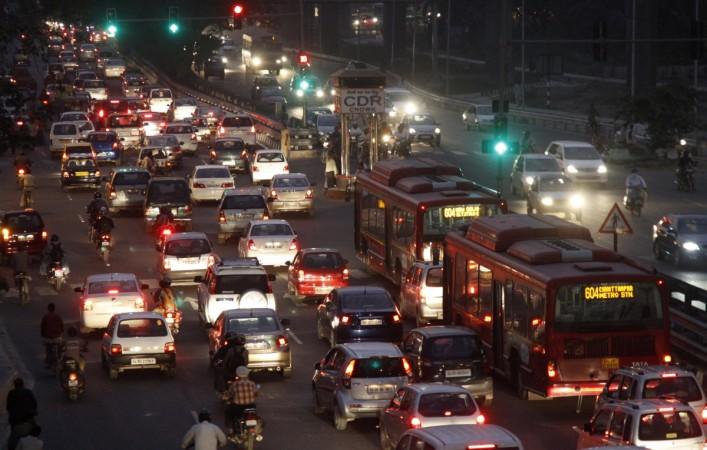 In a major relief to car manufacturers, the Supreme Court of India on Friday lifted the ban on registration of diesel vehicles with engine capacity over 2000cc in Delhi and National Capital Region (NCR). The apex court has allowed sale of such luxury cars on payment of one percent of the ex-showroom price as environment protection charge.
The Supreme Court has directed the Central Pollution Control Board (CPCB) to open accounts in public sector banks to deposit green levy from such vehicles. The decision was taken on a plea from Mercedes-Benz which offered to pay one per cent environment cess in order to sell its vehicles in the national capital.
In July, the Supreme Court had said that it was open to lifting the ban if one-time green cess can be levied. The apex court in a landmark order on Dec.16, 2015 had banned registration of all diesel-run SUVs and luxury cars with engine capacity over 2,000cc in Delhi and NCR from Jan.1 to March 31, 2016. It was done to combat the ever increasing pollution in the city. On March 31, the Supreme Court had decided to continue the ban till next hearing.
PricewaterhouseCoopers Partner Abdul Majeed told International Business Times, India: "It is a good move as the ban alone would not have addressed the emission issue. We need to figure out holistic solutions in the automotive industry by replacing old vehicles on the road. Promoting environment friendly vehicles as well as significantly improving public transport requires immediate attention. In addition, we need to move to a higher and more uniform emission standards across the country."
The ban had severely dented sale of companies such as Mercedes-Benz, Mahindra and Mahindra, Tata Motors and Toyota Kirloskar Motor. With the lift of ban, sale of new models such as Innova Crysta, Mahindra SUVs and most of the Mercedes-Benz models will resume in Delhi soon.