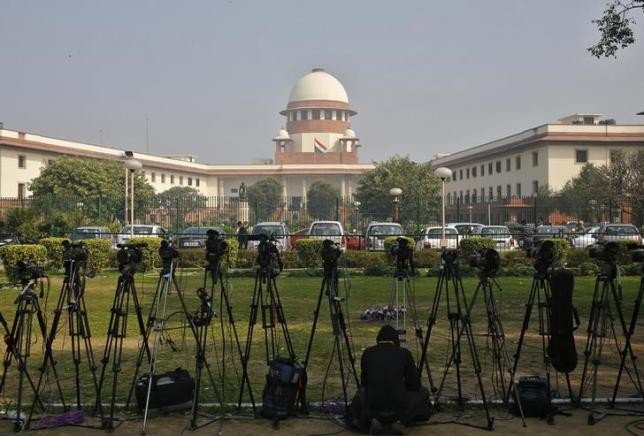 The Supreme Court on Tuesday gave Sikh organisations six weeks to come up with a mechanism that would stop jokes on the community. The court was hearing a Public Interest Litigation (PIL) filed by Sikh lawyer Harvinder Chowdhury, which she had filed in December.
The lawyer had raised the issue that the community was insulted repeatedly because of jokes. However, the Supreme Court had questioned how the ban on such jokes on one community can be stopped.
The Supreme Court on Tuesday said what it had earlier, that the mechanism has to be within the "judicial dimension."
"We cannot say something which is impossible for implementation," the court had earlier said, according to the Financial Express.
Chowdhury's petition has received support from Delhi Sikh Gurudwara Managing Committee (DSGMC), which said, "Distasteful jokes have started hurting the community."
Senior advocates RS Suri and APS Ahluwalia, who had represented the DSGMC in February, had said that Sikhs have done well for themselves, including occupying the prime minister's position, and yet they are continually joked about, which has deeply offended the community.
"Even if we were to say that it is unfair to comment or make such jokes since they (Sikhs and Sardars) have done so much for the country and that they are second to none, the real point is how do we enforce our orders? Suppose we say don't crack such jokes and tomorrow you are sitting with your colleagues when one of them makes such a joke and you also laugh. Will we be issuing contempt in that case?," the bench was quoted as saying by the Indian Express.
Twitterati reacted to the news saying that the Supreme Court was making a joke of itself when there were so many more important cases that were pending. Others criticised the apex court for not giving a verdict on the 1984 anti-Sikh riots and yet engaging in the matter of jokes made on the community.
Related
Sikh artist uses humour to remove prejudices about his community
With a Dubious Legacy, the