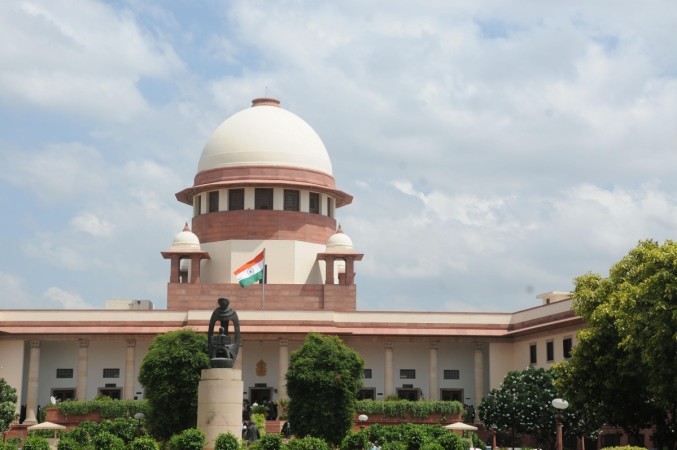 The Supreme Court on Thursday vacated its status quo order in Arunachal Pradesh, paving the way for government formation in the state that was under President's rule since Jan. 26. The apex court reportedly said it was satisfied with the Gauhati High Court order staying disqualification of 14 renegade Congress MLAs.
The apex court had on Wednesday ordered to maintain status quo in the state struggling with a political crisis until it examined the original records related to disqualification of the dissidents. The 14 legislators were disqualified by then speaker Nabam Rebia in December 2015.
The constitution bench comprising Justices JS Khehar, Dipak Misra, Madan B Lokur, Pinaki Chandra Ghosh and NV Ramana on Thursday referred the case of disqualification of the MLAs to a division bench of the Gauhati High Court, asking it to decide on it in two weeks, a Hindustan Times journalist said in a series of tweets.
On Wednesday, the Union Cabinet had also recommended revocation of President's rule imposed in Arunachal Pradesh.
The Cabinet had recommended President's rule in the North-eastern state after at least 33 members of its 60-member Assembly — including 20 dissident Congress MLAs, 11 BJP legislators and two independents — moved a no-confidence motion against the Nabam Tuki-led Congress government on Dec. 17. It was adopted at a session chaired by Deputy Speaker T Norbu Thongdok.
The MLAs moved the motion claiming the Assembly lacked confidence in the Council of Ministers under Tuki, Leader of the Opposition Tamiyo Taga of the BJP had said.
SC vacates its earlier order on maintenance of status quo on political developments in Arunachal Pradesh.

— Press Trust of India (@PTI_News) February 18, 2016
14 disqualified #ArunachalPradesh MLAs can vote during trial of strength in Assembly. @htTweets — Satya Prakash (@satyastp_satya) February 18, 2016
SC is prima facie satisfied with Gauhati HC order staying disqualification of 14 #ArunachalPradesh MLAs. @htTweets

— Satya Prakash (@satyastp_satya) February 18, 2016
SC transfers #ArunachalPradesh MLAs' disqualification case from single judge to a division bench of Gauhati HC. @htTweets — Satya Prakash (@satyastp_satya) February 18, 2016
SC asks Gauhati HC division bench to decide #ArunachalPradesh MLAs' disqualification case in 2 weeks. @htTweets

— Satya Prakash (@satyastp_satya) February 18, 2016