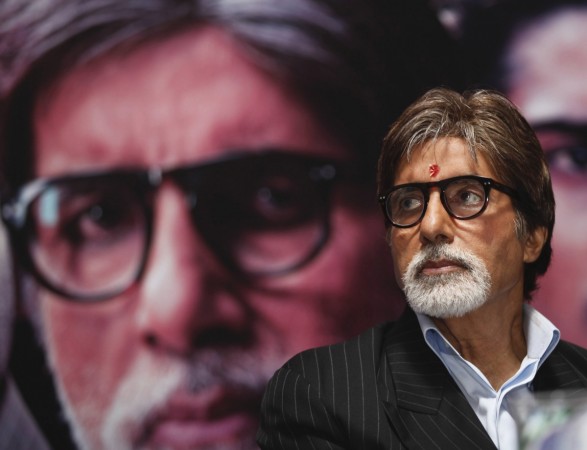 The Supreme Court on Wednesday reportedly approved the income-tax department's request to reopen a case against actor Amitabh Bachchan in connection with the tax payment for the income earned from his television show "Kaun Banega Crorepati" in 2001-02.
The Bombay High Court had earlier ruled in favour of Bachchan in connection with the case. The I-T department challenged the high court order in the apex court, which allowed the former to reassess the tax paid by the actor.
"We are of the opinion that the present is a fit case for exercise of the suo motu revisional powers of the CIT (Commissioner of Income Tax) under Section 263 of the (Income Tax) Act," Indo-Asian News Service quoted a Supreme Court bench of Justices Ranjan Gogoi and Prafulla C Pant as saying.
The high court had in 2008 accepted Bachchan's plea seeking tax relief under Section 80 RR of the Income-Tax Act for being an artiste. His plea was approved and he was allowed a 30 percent I-T exemption on his income of Rs 50.92 crore from "Kaun Banega Crorepati" in the fiscal year 2001-02.
However, the I-T department said the actor has to pay Rs. 1.66 crore in taxes, Asian News International reported.
Challenging the high court order in the Supreme Court, the tax department said relief is granted to artistes whose earnings are from shows performed outside India or those who have received their payment from foreign agencies. It contended that Bachchan was an anchor, not an actor, on the quiz show of Star India Ltd, and so he cannot be seen as an aritiste here.