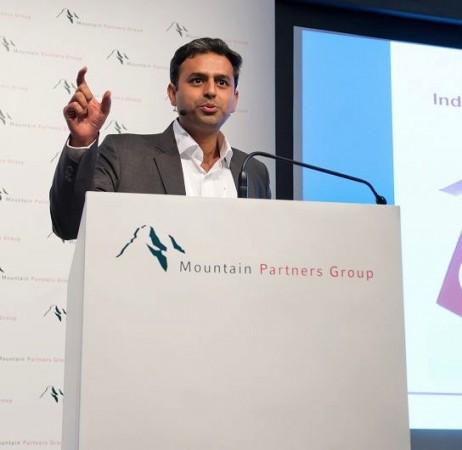 Pankaj Vermani, co-founder of online lingerie brand Clovia, describes lingerie as a "manufacture-driven business" in India which is dependent on a strong distribution network. Yet, he points out that the supply chain that extends from designers to manufacturers to distributors, who then distribute the units to retailers, is a very inefficient model for two major reasons: curtailing feedback and hence narrowing choice of wear to market-driven demand.
In an exclusive interview to International Business Times, India, he gives further insights into the workings of the supply chain. Firstly, around four to six designers who are engaged for a specific brand dominate the entire ecosystem, he says. They design not more than 20 styles that are manufactured in large numbers and released in the market.
"The pipeline has no room to take into account feedback from the end-user as to what they think in terms of fit, quality and suggestions for improvement," he says.
The feedback, he says, requires at least four to six months by which time companies are ready with a new set of styles for the next "season".
Another problem inherent in the Indian market is that the inventory is automatically restricted by demand-driven business model. Indian retailers (often a male) have cash flows to manage. They would choose only certain range of sizes which are in demand.
"Besides, 40% of your revenue is passed on to the distributor, who takes 15% and retailer who claims 25%. I wanted to explore the possibility of channelling this 40% over to the customer."
Founded in August 2013, Clovia aims to disrupt the workings of a demand-driven ecosystem to a feedback-centred model where the customer is at the centre of the operations.
"In India, for half a billion women, India has surprisingly less number of brands," he quips.
Vermani shares his take on Clovia's business model, feedback system and marketing strategies.
Incentivised feedbacks
Unlike other commercial brands, Clovia develops around 200 styles, but they are released in smaller numbers to test the market expectations.
The company collects direct feedback, from around four to five percent of the customers, one week after the sales in the form of a survey. If the demand becomes lesser than the pre-determined target, more follow-up questions are asked in the next feedback.
What prompts the customers to respond to the survey? Vermani believes incentivising potential customer to give feedback can go a long way in coupling the real-time demand mining activity to brand loyalty.
Clovia issues coupons on successful completion of these surveys, which often work in persuading them to come back to the brand.
The invaluable value packs
Another problem area in lingerie market is the price point. In a standard distribution system, companies need to make profit on top of the 40% which typically goes to the distribution system.
Exclusive brand stores tend to have a higher price margin because they are compelled to take into account cost of labour, manufacturing and rentals.
In such a market, value packs have become crucial in pegging the price at a reasonable level: both for the customer and the company.
Value packs works on the principle of 'buying more to save more.' They help the customers save between 40-50 percent while keeping demand buoyant; hence they are crucial if one breaks down the revenue of big brands, he explains.
Pricing works differently on the three major age-groups which are 18-25, 25-35, and beyond 35.
Women who are 35 years and above are not price conscious but also not open to experimenting, according to Vermani. They need specific quality and have fixed parameters in mind: longevity is one among them.
On the contrary, the 25-35 age group tend to try a variety of models and designs. Vermani quotes a study which revealed that the youngest age group tend to have lingerie double that of the number owned by the senior age-group.
Hence it is the youngest age group (18-35) which contributes the most to our revenue, the CEO said.
Digital and strategic branding
Clovia's founders also believe in cost-effective branding strategies. In a "tactical move," the company has tied up with shops at ten airports to tap into "the gifting genre."
Tie-ups of this kind not only reduce cost but open up new opportunities. For instance, the brand is available in stores near the arrival terminus, making it visible to people who shop soon after arriving at their destination, he explains.
Clovia already has tie-ups in 10 major cities and aims to expand to 16 more, he adds. Last month, the company struck a similar tie-up arrangement with the Bangalore airport.
He is also tech savvy and believes that big data and digital strategy are important to "managing inventory" and "optimising marketing."
Another big problem in the industry is to sustain a profitable inventory. Around 80 styles survive per year from a large number of sizes manufactured, which may come to around 10,000 to 50,000 units.
It is easy for many of these units or designs to go obsolete. Sizing is thus a huge problem, which in turn makes liquidating inventory a challenge.
This is where big data come in: it helps in optimising inventory, thereby reducing wastage, says Vermani.
He elaborates that the company makes use of a requirement simulator that tracks the scale at which a particular product sells. If the feedback is good but it does not reflect in the sales, it is a marketing problem and if it is vice versa, then it is a product problem, he explains.
So what makes Clovia stand out?
Vermani is emphatic that any product is more than the problems and challenges involved in the business. "The joy and inspiration of providing a better solution will always be at the core of this brand."