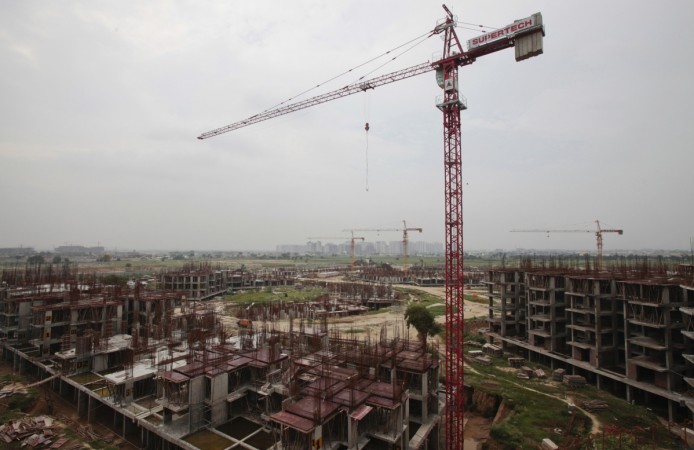 Realty firm Supertech on Friday claimed to offer a free add-on studio apartment with the purchase of a luxury flat, in an unbelievable discount offer to beat slowdown blues. But 'conditions apply'.
The scheme is valid only for top-floor flats, which costs around Rs 1.38 crore, while the 'free' studio apartment is located several kilometres away at another project and comes at a price of Rs 22 lakh.
In an effort to lure buyers in a sluggish market, the current endeavour beats all other freebie initiatives of cars, ACs and other household item offers by real estate companies, reports First Post.
Under the scheme, a customer is entitled to a free studio apartment of 500 sq ft worth Rs 22 lakh in the Golf Village project on Yamuna Expressway in Greater Noida, if he/she buys a 2,300 sq ft top floor flat worth Rs 1.38 crore in the Capetown project near Noida City Centre.
Supertech expects the scheme to improve its cash flow apart from boosting the sales volume.
"In order to boost sales, Supertech announces buy one get one free offer on one of its residential project Capetown located in Noida. The offer is available only for the top-floor apartment buyers in 'Cape Crown' of Capetown Project," the company's press release stated.
Supertech's prospective customers will also receive free Flipkart gift vouchers worth Rs one lakh.
The company also said that the customers can avail the benefit of 'no EMI' till possession.
"The offer is indeed a value for money for prospective customers. The possession of our Capetown project has already started since Diwali and this scheme is well suited for the customers who are looking for ready-to-move-in flats," said Supertech Chairman RK Arora.
"We are happy to offer this scheme as it will not only increase our cash flows but also boost the sales volume significantly," he added.
The 'Capetown' project comprises 7,000 housing units and is spread over 50 acres.
Supertech has a presence in Noida, Greater Noida, Gurgaon, Ghaziabad, Haridwar, Meerut, Moradabad, Rudrapur and Bangalore.