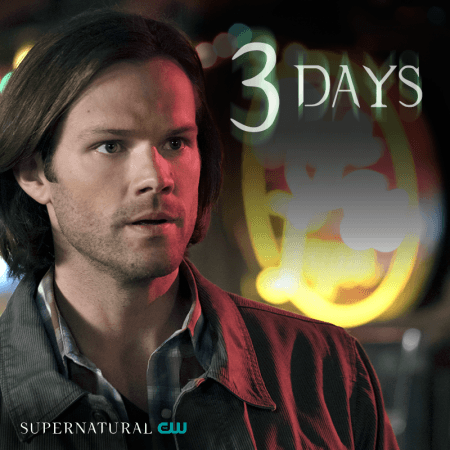 "Supernatural" is one of those shows whose renewal fans do not have to worry about, as there will definitely be at least two more seasons of demon/angel/vampire/pagan God slaying. However, that doesn't mean both Winchester brothers will be back for season 11.
Jared Padalecki, who plays the younger Winchester brother Sam in "Supernatural", cut Jus in Bello Convention in Rome 2015 short after his health failed him. In explanation Padalecki, who is married to Genevieve Cortese (who portrayed demon Ruby), tweeted on 16 May, "Dear #JIBCON and #AHBL6. I am in desperate and urgent need of my family. I am so sorry to tell you this but I must head home... I need all of the love I can get right now. Please please give me a few seconds of your time and write me. #AlwaysKeepFighting".
Fans and co-stars including his TV brother Jensen Ackles, all tweeted out in support of Jared, wishing him good health soon. Touched by the loving messages, Jared replied, "Thank you, from the bottom of my heart and soul, for your love and support. It's going to good use. All of my love and #AlwaysKeepFighting".
Although fans knew their beloved actor would not leave them hanging if not for a serious ailment, they were worried if he would return for season 11 of "Supernatural".
However, Padalecki's manager released a statement confirming the 32-year-old actor's return to The CW series. "Jared has pushed himself to his limits and is suffering from exhaustion. His SPN family is so important to him, and he asks that they Always Keep Fighting. At this time he needs to be home with his family... He's doing better already and is excited about shooting Supernatural Season 11 this July. For now he's taking a break, but is so appreciative of his fans, and sees and feels their love and support."