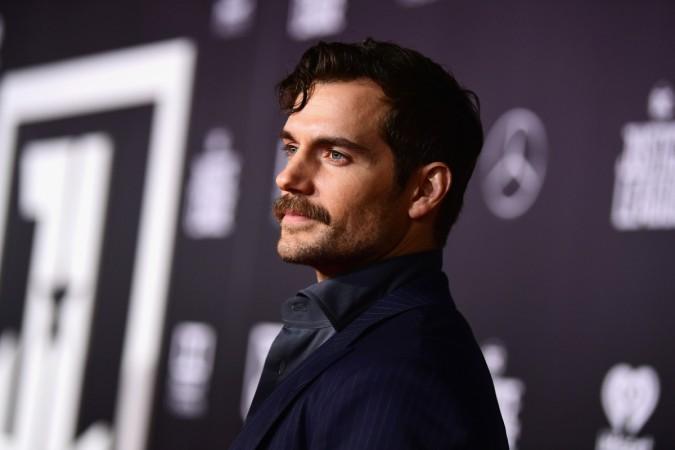 Superman died in Batman v Superman: Dawn of Justice but it looks like the internet killed the actor playing the iconic role in real life. Superman Henry Cavill recently came across that his Wikipedia page announced the actor died on March 3.
The shocked actor took to his Instagram and posted a hilarious photo clarifying that he was obviously not dead.
The Mission: Impossible 6 cast member shared a concerned face with a screenshot of the Google page that announced his death, March 3, 2018. He captioned the picture: "When you learn that you died 2 days ago...."
Fans quickly took to the comments section to join Cavill and make fun of the situation. Comments read, "When you're late to your own funeral, "You died and came back again? Who was it that brought you back this time? The Avengers? Surely not," "good thing the justice league was able to bring you back to life!!" and "You must really be Superman bro! Coming back from the dead!" were some of the hilarious statements.
Well, clearly it was a Justice League moment for the star and his fans. While fans had a good laugh, Wikipedia soon rectified the mistake.
Cavill's clarification on his death comes a few days after Sylvester Stallone debunked his death hoax. The Rocky star too took to Instagram to clarify that the news about his death making the rounds on the internet was fake and he was doing well.
As for Cavill, the actor was recently seen in the trailer of Mission: Impossible 6 performing some dangerous stunts with Tom Cruise. The actor's role in the movie is still kept under the wraps.
Appearing on The Graham Norton Show in January this year, Tom Cruise teased the stunt in the movie and said, "There is one big set piece, which has been two years in the planning. We do an aerial helicopter sequence, which in terms of action is the largest we have ever done.
"We were flying very low near rock faces and I was literally on Henry's tail. It was incredibly exhilarating and dangerous."
Cavill pitched in and said, "I thought at one point, 'ah, this is how I go but at least I will have been killed by Tom Cruise and it will definitely make the papers!'"
Mission: Impossible 6 releases on July 27.