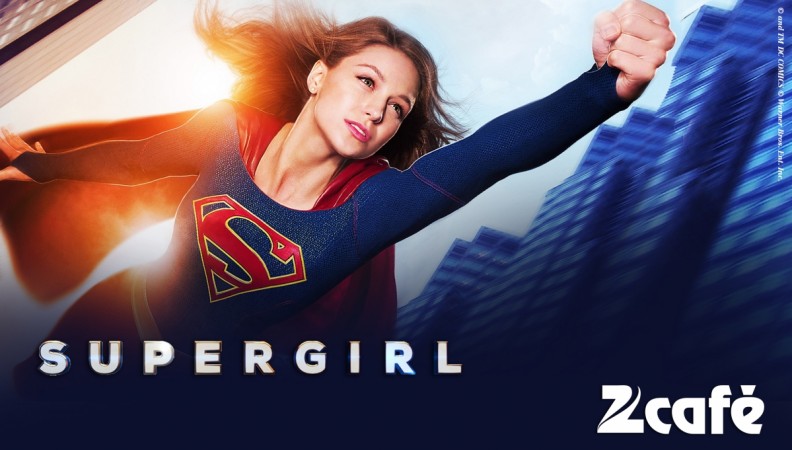 With the San Diego Comic Con 2016 having just gotten over, there is quite a buzz about super hero shows and movies, especially "Supergirl." Having just completed Season 1 over at CBS, Kara (Melissa Benoist) has flown over to the CW to work on Season 2 with her fellow DC brethren "Arrow," "The Flash" and others.
Kara will also be making her presence felt in India starting Monday, July 25, thanks to Zee Café. Season 1 of "Supergirl" will be aired on Zee Café from Monday through Friday, at 10 p.m. (IST). This will be a first for India, which has never had a female superhero in TV shows. Other than Zara (Minissha Lamba) from "Honeymoon Travels Pvt Ltd," India has never even had a memorable, homogenised live-action superhero who is a woman.
Could the arrival of "Supergirl" change India's attitude about female superheroes? Hopefully it will inspire a Bollywood writer or producer to work on a movie or TV show featuring an Indian counterpart for "Supergirl." There are after all, many talented Indian heroines who could play the charming and gleeful Kara:
Alia Bhatt: Although Alia was considered to be a one-hit wonder in her debut film "Student of the Year," she has proved with each film of her career that she is a powerhouse that poses triple threat: acting, dancing and singing. With her innocent-looking face and child-like personality, Alia could very well be the Indian Kara.
Also Read: No one is as excited as Jared Padalecki for this 'Supernatural' proposal
Shraddha Kapoor: The daughter of one of Bollywood's iconic villains Shakti Kapoor, Shraddha is refreshingly charming and affable. She has a resume that screams versatility and she even learned martial arts for her recent film "Baaghi," wherein she is seen kicking bad guys' into pulp. She would make an amazing desi Supergirl.
Anushka Sharma: This Army Brat (being relocated all [the] time) has been everything from the quintessential romancing the hero sort of heroine to taking revenge on villains for killing her husband sort of heroine. If there is one thing Anushka has pat down, it is versatility and we all know Supergirl needs that quality to switch between Kara and her superhero alter ego.
Who do you think will make an amazing Indian Supergirl? Let us know in the comments below, and don't forget to check out Season 1 of "Supergirl" on Zee Café on weekdays at 10 p.m. (IST).