Punjab has launched their own superhero – Super Singh – on June 16 and the critics seem not very impressed with the storyline. Directed by Anurag Singh, the movie stars Punjabi sensation Diljit Dosanjh alongside Sonam Bajwa.
Becoming the first actor to don the role of a superhero in the Punjabi cinema, Dosanjh is all set to win hearts. This is Anurag Singh and Diljit's third movie together. The duo has earlier worked together on the National Winning Punjabi Movie Punjab 1984 and Disco Singh.
Super Singh is a mixture of humour, love and action. Like every superhero, Diljit has also pulled similar kind of stunts. He has lifted a drowning ferry with passengers on his mighty shoulders and plucked his best pal from dangerous gun-strapped criminals.
Diljit is a big star in Punjab and he has also won hearts in Bollywood with movies like Udta Punjab and Phillauri. Will his Bollywood fans help Super Singh gain good numbers at the box office?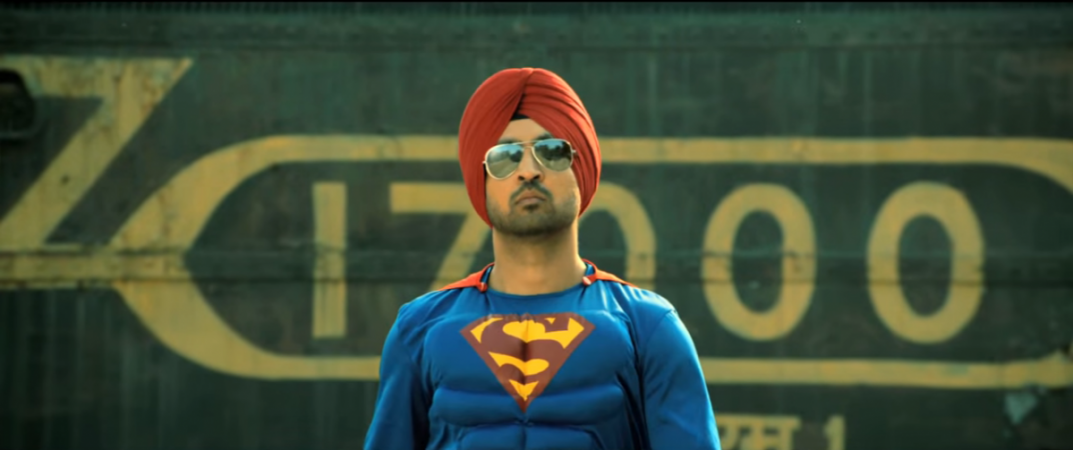 Meanwhile, take a look at what critics have to say about the movie:
Manjusha Radhakrishnan of the Gulf News said: "A predictable storyline and stereotypical villains make it a tedious watch. At 170 minutes, it's long and would have benefitted from some tight editing. Sonam Bajwa, who plays Sam's childhood friend, doesn't have much to do other than look pretty in pastels and her well-sculpted lips can be a tad distracting. All that cuteness just gets tiring when you realise that a strong storyline isn't coming to a viewer's rescue at any point. Watch this only if you are a fan of Dosanjh or if you are in the mood to indulge in some Punjabi pride."