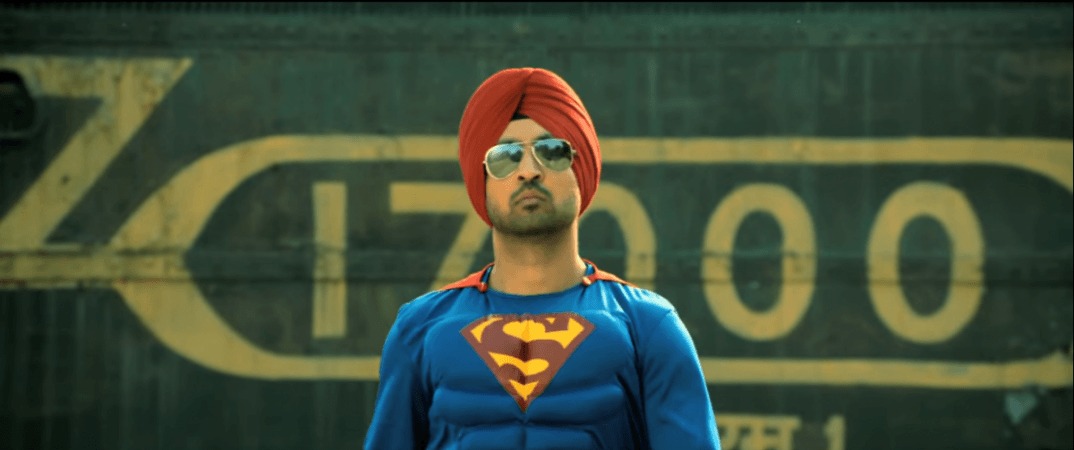 While the world is going gaga over Marvel's new superhero movie Guardians of the Galaxy Vol 2, Punjab is all set to steal the movie's limelight with the help of Diljit Dosanjh. The Punjabi superstar, who is busy touring, is all set to release the first trailer of Super Singh.
Also Read: Canada's Minister of National Defence gifts Diljit Dosanjh coin of honour
Becoming the first actor to don the role of a superhero in the Punjabi cinema, Dosanjh is all set to make and break records. Dosanjh took to his social media platforms to share the motion poster of Super Singh and confirm that the trailer will drop on Tuesday, May 9.
The motion poster features Diljit donning a Phulkari cape and a blue masquerade accompanied by his leading lady Sonam Bajwa accessorised with a golden masquerade and a white printed cape.
The poster highlighted the tagline of the movie: "Super Singh – Ikk Te Assi Singh, Utton Super"
The film stands as a first for many things. Super Singh is not only the first superhero-themed movie to set foot in Punjabi cinema but also marks Ekta Kapoor's debut as a producer in the niche industry. Super Singh is presented by Balaji Motion Pictures.
Diljit confirmed that the trailer will release at 7 pm today.
So where can you watch it? Here are a few links:
The Punjabi film releases on June 17. Anurag Singh is at the helm as he is working with Diljit for the third time. The duo has worked on the National Winning Punjabi Movie Punjab 1984 and Disco Singh.
Despite only five months have passed by since 2017 began, Diljit has already had a remarkable year. After the audience loved his performance in Phillauri, the actor has a role in Sushant Rajput and Kriti Sanon-starrer Raabta. The actor-singer has sung a peppy Punjabi song called Sadda Move that features the M.S. Dhoni actor alongside Varun Sharma.
The Punjabi rockstar is currently on his Dream Tour performing across Canada.