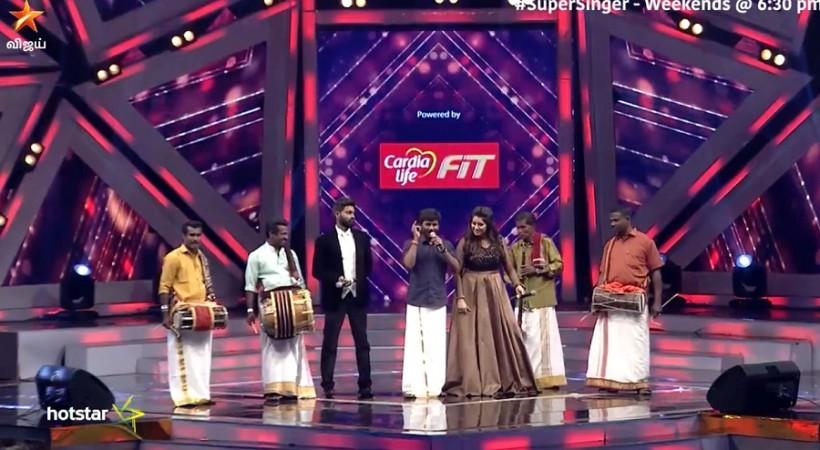 After six months of intense competition, Vijay TV's show Super Singer 6 is all set to be wrapped up this week. The reality show will see the competition among six finalists, who have given their best to enter the finale.
Anirudh, Malavika, Rakshita, Sakthi, Senthil Ganesh and Sreekanth are the finalists, who passed every single hurdle to reach the last stage of Ma Ka Pa Anand and Priyanka Deshpande-hosted Super Singer 6.
Who will win the show?
All the six contestants have won the hearts of the viewers with their singing abilities. Among the six, Srikanth, Rakshitha, Senthil Ganesh and Sakthi were the first to make it to the last stage while Malavika and Anirudh were the wild-card entries.
We, at International Business Times, are conducting an online poll and our readers can take part by cast their vote to the favourite contestant.
Online Voting Process
However, in order to ensure your favourite candidate wins, people should follow the below procedure.
Log in to www.google.com and type "Super Singer Voting" in the search bar.
The top search result will be for the vote. People will have 50 votes per day and per e-mail ID. They can cast all the 50 votes to one candidate or multiple contestants.
Note: The voting lines close at 8:10 PM on July 15.