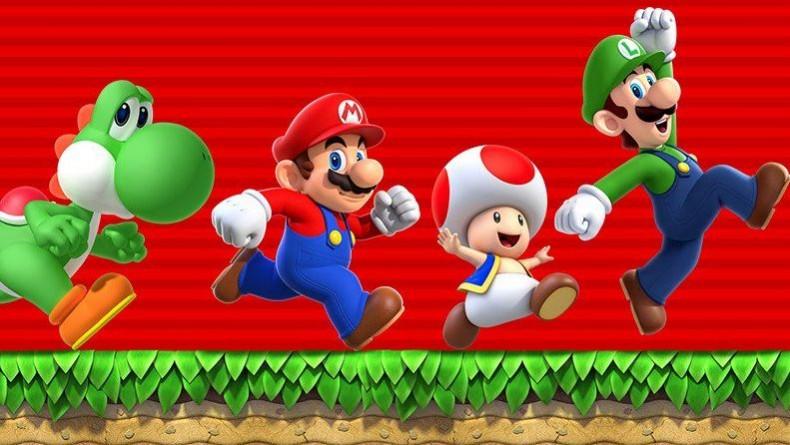 As promised during Apple's iPhone 7 launch event, Nintendo launched the Super Mario Run for Apple's iOS devices (iPhone and iPad) on December 15 worldwide.
This is the first time that Nintendo has created a mobile game on its iconic character of the Italian plumber, Mario.
Mario is not only iconic but also something that brings back a lot of memories to those who have grown up playing Nintendo's games.
Players will be playing as Mario in the game.
Nintendo is releasing Super Mario Run following the success of Pokemon Go. According to estimates by Research firm SuperData, Super Mario Run is expected to bring $60 million in its first month and could reach around 30 million downloads.
Why is the launch special?
This is a new kind of game that lets you play with one hand. Players will be able to time their taps to succeed in making stylish jumps and moves to collect coins and reach their destination.
There are three modes for players to play:
A) World Tour – Mario will have to jump through the several obstacles on the path.
B) Toad Rally – This is a challenge mode where players can compete with other players where players can show off their moves.
C) Kingdom Builder – Players can gather coins and Toads to build their own unique kingdom with buildings and decorations.
Players will get four playable characters namely, Mario, Luigi, Toad and Yoshi.
Players can also Sign Up in the game's website and can be notified when the game is available.
Nostalgia factor. "The nostalgia factor plays a key role here, as an entire generation of gamers suddenly, and finally, finds itself able to play one of their childhood franchises on their phone, two weeks before the holidays," said Joost van Dreunen, CEO of SuperData in a statement, GameSpot reported.
Release Date
The game was released globally on December 15.
Release Timings
Super Mario Run release time is likely to differ depending on the location of the player. It is mostly up to Nintendo to decide when it releases the game, it could release the game in US from 10 am PST.
Free or Paid?
Though the game is free to try, players will have to shell out money if they want to play all the levels of the game. The free version will only have a maximum of three levels.
The game is priced at $9.99.
Do you need Internet?
Yes, the game is an always internet game, which means players will need internet connection to play it. This decision was made to combat piracy.
"For us, we view our software as being a very important asset for us. And also for consumers who are purchasing the game, we want to make sure that we're able to offer it to them in a way that the software is secure, and that they're able to play it in a stable environment," Shigeru Miyamoto, Mario creator told Mashable.
What about Android version of the game?
The Android version of the game is expected to be released at a later date. Nintendo has promised that the game will be rolling out to Android "at some point in the future."