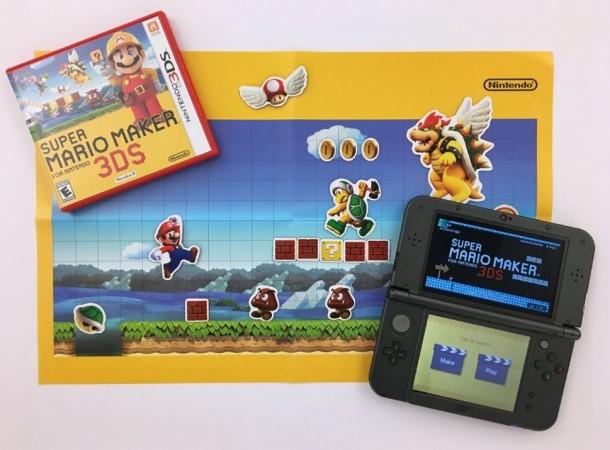 Super Mario Maker, the side-scrolling platform video game from Nintendo has been currently available for Wii U and 3DS.
The game initially released on Wii U and was a big success with over 7.2 million courses being created.
Nintendo's Super Mario Maker for 3DS, which was released on December 2, allows players to build and play courses from any place.
But what does it have? Super Mario Maker contains 100 courses with various stages of difficulty. On completing a course, players get one medal. If they want extra then they will need to complete other courses. These medals will let players finish the courses multiple times.
Players can play the courses created by Wii U owners in 100 Mario Challenge or in Course World. Courses can also be downloaded to play offline and on-the-go with the Course Bot.
The game also has 20 guided lessons by Yamamura and Mashiko, which will show every aspect of course creation. It has both the basic and the advanced variation of tutorials.
Further, players will also be able to create their own courses and inspiration can be from their environment. After creating them, players will be able to share the courses via local connection or through StreetPass.
Reviews
Here are what major gaming outlets think about the game:
IGN: The core idea behind Super Mario Maker is the ability to create, play, and share your creation, but the 3DS drops the ball on the last part of that credo. It's worth noting that designing stages is as easy as it is convenient on the portable 3DS, but not having a larger platform to showcase unique creations left me wondering what the point is. It's still an excellent way to play a bottomless pit of classic-style 2D Mario, though, and that makes it worth keeping in your pocket.
Wired: Super Mario Maker for Nintendo 3DS allows you to make elaborate, intricate Super Mario Bros. levels. It does not, however, allow you to share those levels on the Internet. If that leaves you wondering who exactly this game is for, you're not alone.