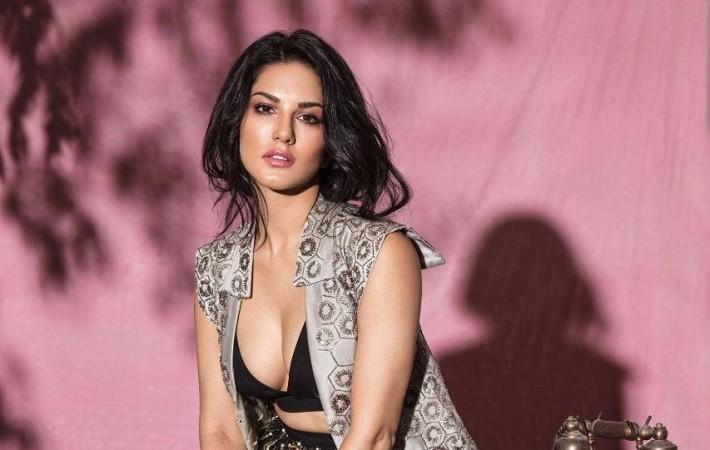 Bollywood actress Sunny Leone never fails to win hearts with her stunning looks. Apart from being beautiful and sexy, the former adult star has a great sense of humour.
She is a fun-loving person and that side of her is clearly reflective on her Instagram. Most of her social media posts show that she loves to play around on the sets.
Recently, the actress was pranked on the sets of one of her upcoming films. One crew member dropped a fake snake on Sunny as she was going through her script. A shocked Sunny was seen jumping off the chair, with arms and legs flailing.
This video was posted on social media and it went viral in no time. But Sunny took her revenge and as a reply to his prank, the actress came from his behind and plastered two chocolate cakes on his face.
Videos of both the incidents are hilarious and Sunny took it sportively and shared it on Twitter and Instagram. Watch the videos here:
Later, both of them got involved in a funny conversation on Twitter. Interestingly, the other one's name is also Sunny.
Sunny Rajani: "I still cant stop laughing!!! The way we ran!!!hahhaahahahahahha"
Sunny Leone: "We are so crazy!! Lol the hunt begins for the next victim! Hahaha"
Sunny Rajani: "I wouldn't want to win, cant eat anymore cake I'm full"
Isn't the actress adorable?
Sunny Leone will be seen in her upcoming movie, Tera Intezaar, that is set to release on December 1. She will share screen space with Salman Khan's brother, Arbaaz Khan, in the movie.

The movie is making headlines for the steamy scenes between the lead pair. It is interesting to see Arbaaz romancing on-screen with so much of passion. Directed by Raajeev Walia, the movie is produced by Aman Mehta and Bijal Mehta.