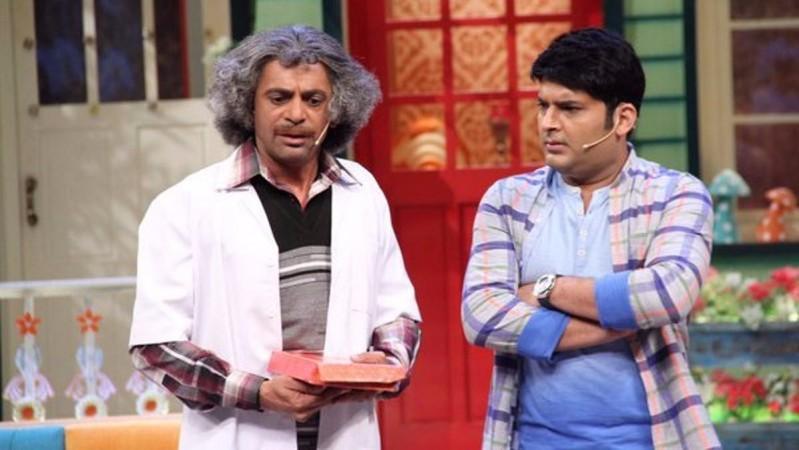 Kapil Sharma and Sunil Grover have recently fought on Twitter. Now, one of Sunil's latest Instagram posts is believed to be an indirect jibe at Kapil.
Just a day after Kapil's new show "Family Time with Kapil Sharma" went on air, Sunil shared a picture on Instagram that showed him selling vegetables like a small-time vendor. He captioned the image as "Entrepreneurial".
While there is no direct connection between Kapil and Sunil's post, many thought the post was made to take a dig at the ace comedian. The audience response to Kapil's new show has not been very positive, as many missed Sunil's antics on the show. Some even suggested the two to set aside egos and join hands for a show.
Some of Kapil's fans also said that Sunil cannot do anything without the former. On the other side, Sunil's fans said Kapil's show will not survive without Sunil.
Earlier, the two comedians had engaged in a Twitter banter after Sunil had tweeted that he was never approached for "Family Time with Kapil Sharma". And on the other side, Kapil replied to him saying he and his team had gone to his house with the offer many times.
The entire brawl between the two actors had started after Kapil had allegedly misbehaved with Sunil on a flight mid-air. He reportedly hurled his shoe at Sunil and verbally abused him.
Although Kapil had apologized many times, Sunil is apparently still hurt by the incident. Although it's hard to say if Sunil's latest Instagram post was directed towards Kapil or not, it's clear that things are far from being normal between the two.