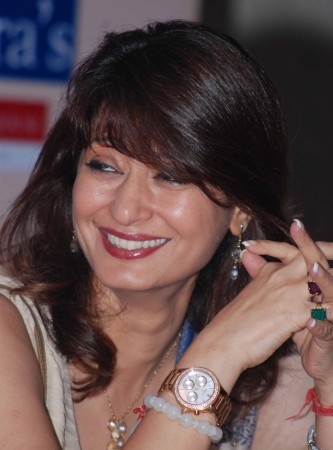 Alleged hawala dealer and meat exporter Moin Qureshi was in touch with Shashi Tharoor's late wife Sunanda Pushkar through exchange of messages on Blackberry.
Zee Business has made public the details of BBM texts exchanged between Pushkar and Qureshi.
Currently under the income tax scanner, Qureshi had invited Pushkar for dinner at Delhi's 4 Oak Drive, DLF Chattarpur Farms in August 2013.
According to the transcripts accessed exclusively by Zee News, a BBM text Pushkar sent on 17 March, read: "Is everything okay in your factory? we missed you... But having another dinner, do come. Hey Naveen, Shashi and I would be delighted if you would join us for dinner at our home, 97, Lodhi Estate, at 8:30 pm on Wednesday. A chance to be convivial before the Parliament recess, Love Sunanda."
In his reply to the message Qureshi said, "Thanks, all under control now. Darling, I am in Lahore on March 20. Will meet up when back. Thanks for the invite. Love Moin."
In another exchange of BBM messages between the two, Qureshi on 21 August, 2013 wrote: "Hope will see you both for dinner at 9 pm at 4 Oak drive."
Pushkar texted back, "Yes, darling see you."
Meanwhile, the first picture of Tharoor with Pakistani journalist Mehr Tarar surfaced on Tuesday. The photo was clicked at an event in Dubai in June 2013.
Earlier noted media person Nalini Singh had told a judicial enquiry that Pushkar was agitated after getting to know about Tharoor and Tarar "spending three nights together in Dubai" in June 2013.
Delhi Police chief BS Bassi had said that former union minister and Congress leader Shashi Tharoor may soon be questioned in connection with his wife Sunanda Pushkar's murder.