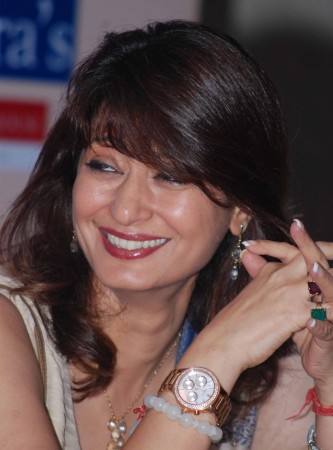 The Delhi police have moved an application in a court seeking permission to conduct a lie detector test on three witnesses close to Congress MP Shashi Tharoor and his late wife Sunanda Pushkar, claiming they are hiding some important information linked to her mysterious death.
In the application filed in a Patiala House court, the police said that the couple's domestic help Narain Singh, driver Bajrangi and family friend Sanjay Dewan are hiding "material facts" and holding back information they were "well acquainted" with, in connection with Pushkar's death on 17 January, 2014.
The police said that all of them were present in Hotel Leela Palace on the day the 51-year-old's body was found from the hotel's room number 345. The three witnesses have now been summoned to appear before the court on 20 May by metropolitan magistrate Sunil Kumar Sharma.
Other reasons that the police cited to support their suspicion
The police said that on the night of 17 January, there was a power cut in room number 345, minutes before Pushkar's body was discovered under mysterious circumstances and the three witnesses were "very much present in the room along with Shashi Tharoor," Hindustan Times reported.
The police said that the three had earlier claimed that Pushkar had moved to the hotel, as repair work was going on at Tharoor's official residence, but investigating officers discovered that repair work was over before 15 January – the day Pushkar checked in to Hotel Leela Palace, Zee News reported.
The police also suspect that the three witnesses are hiding something about Pushkar's fight with Pakistani journalist Mehr Tarar and about the former's threat to hold a press conference to "expose" Tharoor.
The police also suspect family friend Dewan's decision to send driver Bajrangi to bring Dr Rajat Mohan from Patel Nagar and not call the in-house doctor at the hotel. Besides, the police are also not convinced with Dewan's explanation on why he cancelled his Mumbai trip.
Pushkar's death was prima facie being investigated as a case of suicide, but the Delhi police later registered a case of murder in December last year based on medical tests that suggested that she was poisoned.