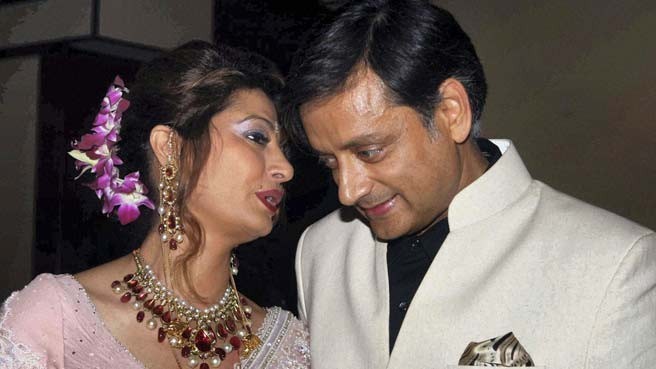 The Delhi police may send ex-Union minister Shashi Tharoor's wife Sunanda Pushkar's viscera samples to forensic laboratory in United States or Britain to confirm if the poison was radioactive isotopes.
The police are considering sending the samples to foreign nations as the required tests for radioactive isotope Polonium 210 cannot be run in Indian laboratories.
"The viscera samples may now be sent to an FBI lab in the US or lab in UK," Hindustan Times quoted a senior police official as saying.
This step is being considered after the Delhi police registered a murder case under IPC Section 302 against unknown persons on Tuesday in the Pushkar's death based on All India Institute of Medical Science's (AIIMS) third and final report.
AIIMS submitted the final medical report of Pushkar on 29 December claiming that Tharoor's wife died of poisoning, which was either injected was given orally. Delhi Police commissioner BS Bassi revealed the report on 6 January.
Uncertain about the chemical that killed Pushkar, AIIMS doctors mentioned a number of chemicals that could have been possibly led to her death.
"The medical board had maintained that the death was unnatural and due to poisoning. However, it has clearly listed a number of poisons, most of which are radioactive chemicals which cannot be detected during forensic tests in Indian labs including thallium, polonium 210, nerium oleander, snake venom, photolabile poisons and heroin," HT sources said.
Pushkar's murder will now be investigated from the very beginning by a Special Team, which has been assigned the case.
On the evening of 17 January 2014, Tharoor found the dead body of his wife Pushkar in room number 345 of the Leela Palace hotel in New Delhi.