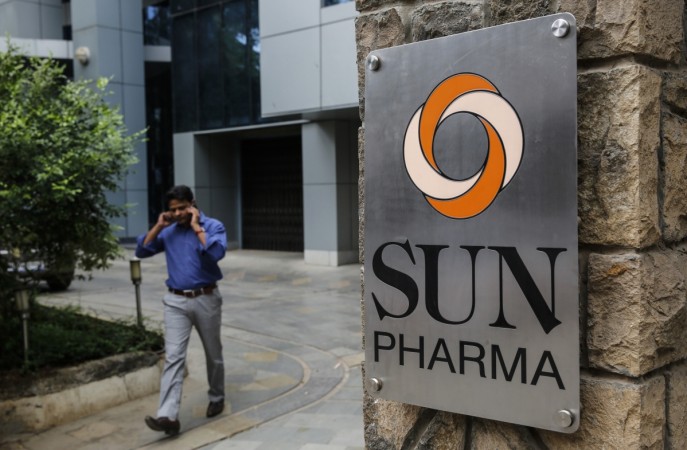 Shares of India's biggest drug-maker Sun Pharma plunged on Monday after the company reported a sharp decline in profit for the quarter ended in March, but analysts have mixed opinion over the outlook.
Share prices of Sun Pharma touched a three-month low of ₹869.50 on the Bombay Stock Exchange (BSE), before recovering to ₹880.50, down nearly 9%.
Stock prices of Sun Pharma had gained 18% so far this year before Monday's fall.
The Mumbai-based multinational pharmaceutical company has witnessed a fall in profit by 44% to ₹888 crore during January-March quarter against ₹1,587 crore in the same quarter last year.
"Our performance has been impacted due to various one-time charges, mainly on account of the Ranbaxy merger as well as due to price erosion for some of our products in the US. It also reflects the impact of supply constraints related to the ongoing re-mediation efforts at some of our facilities," Dilip Shanghvi, managing director, Sun Pharma, told Mint.
However, many brokerages remain mixed over the outlook for stock prices of Sun Pharma despite a slump in profit.
"With strong execution, free cash flow and a niche pipeline, Sun Pharma should sustain the upper-end of its historical premium valuation," Macquarie told moneycontrol.com. "Ranbaxy integration provides an additional lever for growth, over the medium-term."
Macquarie has a price target of ₹1,100 for Sun Pharma shares with the outlook as "outperform."
Credit Suisse also has an outperform rating for the stock, but cut its estimate of FY16 earnings per share (EPS) by 8%.
"Sun did not provide sales growth guidance for FY16 after missing guidance for FY15. In our view, this is likely to be driven by uncertainty at Halol and also the first year of Ranbaxy integration. Halol resolution is the key event for the stock," said Credit Suisse.
In contrast, Bank of America Merrill Lynch (BofA-ML) has maintained a neutral rating on the stock but slashed the target price to to ₹1,063 from ₹1,100.
CLSA also maintains a price target of ₹1,130 for Sun Pharma stock price, The Economic Times reported.
Encouraged by the takeover of its competitor Ranbaxy Laboratories, Sun Pharma seems ready to spend around $7 billion more on such acquisitions, said a Reuters report in April.
Sun Pharma is now eyeing acquisitions in the US and Europe, with a focus on companies that manufacture bio-similars, the low-cost products similar to biotech drugs, which are seeing a fast pick-up in sales, Reuters reported.
Sun Pharma's cash position remains strong to finance any large scale deals. The company is sitting on a cash pile of $1.5 billion and debt-to-equity ratio stands at 0.13.