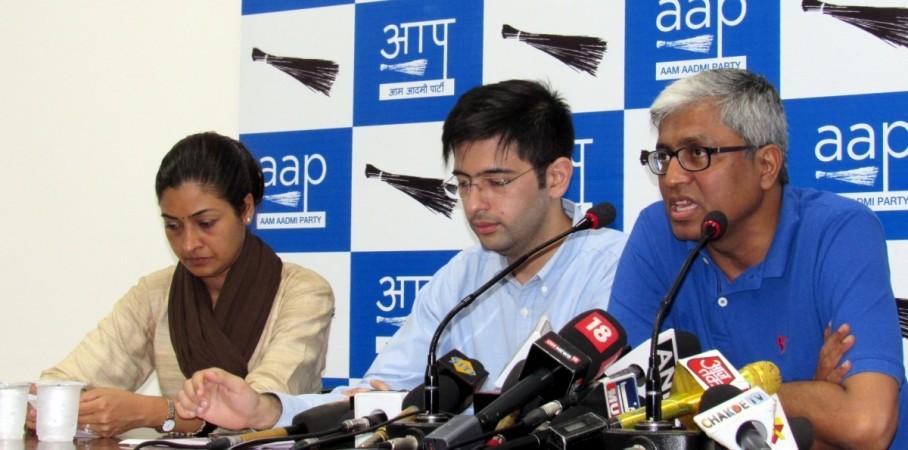 Journalist-turned-politician Ashutosh on Thursday raked up the Snoopgate case involving Prime Minister Narendra Modi and BJP National President Amit Shah when he appeared before the National Commission for Women (NCW). He later said on Twitter that NCW Chairperson Lalitha Kumaramangalam had "promised to register a complaint against" Modi and Shah.
The Aam Aadmi Party (AAP) leader had been summoned by the NCW over an opinion piece, titled "The Sex Was Consensual, Private Act. Why AAP Punished Its Man," which he had written on the Sandeep Kumar sex scandal. The NCW later said in a written statement that it "does not find Ashutosh's response satisfactory." It also said it would further examine this matter as per its mandate.
Snoopgate pertains to a case in which Modi and Shah — then Gujarat chief minister and home minister, respectively — had been accused of keeping close tabs on a woman named Madhuri who lived in Bangalore, now Bengaluru.
Ashutosh, in a letter he addressed to the NCW chief, said: "Madam I know no case can be made out against me still if you want to hang me, hang me. But let me bring it to your notice a far serious allegation which needed a similar attention and urgency from the NCW under your leadership. [sic]"
He then went on to mention the allegations against Modi and Shah, which were brought out in sting operations and investigative reports by websites founded by Tehelka alumnus Ashish Khetan — another journalist who has now joined the AAP — and the magazine's co-founder Aniruddha Bahal.
The reports had alleged that Modi — a married man who stays separate from his wife — had had intimate relations with Madhuri, whom he later put under surveillance with the help of the Gujarat Police and then state home minister Amit Shah.
Ashutosh later said on Twitter: "NCW chairperson has promised to register a complaint Ag Narendra Modi/Amit shah and initiate action on Snooping of a woman.Thanks Mam. [sic]"