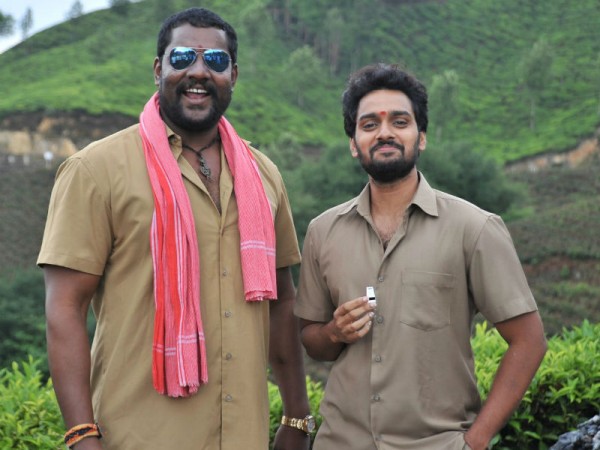 Actor Sumanth Ashwin has said he is playing bus conductor, while "Baahubali" actor Prabhakar will appear as a driver in the Telugu movie "Right Right," which is scheduled to hit the screens on June 10.
Sumanth Ashwin, who is now busy promoting "Right Right," spoke about his character and the story of the film in an interview to 123 Telugu. "'Right Right' is set in a small village and the whole story happens in an RTC bus. Besides the comedy and a simple storyline, there are many tense and suspenseful elements which drive the film," the young actor told 123 Telugu.
"Right Right" is a remake of the Malayalam movie "Ordinary," which has become a super hit at the box office. The makers of "Right Right" have made some changes in it to suit the taste of the local audience. "We made a lot of changes from the original. Certain scenes which were quite slow in Malayalam have been replaced with comic episodes and also the run time has been decreased to under two hours," Sumanth said.
"I play a bus conductor whose dream was to become a police officer. How he ended up being a bus conductor and what happens to him during his job on the bus is what the whole story is about," said Sumanth when asked about his role in "Right Right." "I had to work a lot on my acting style. I even travelled in local buses and observed the bus conductors to get a feel of my character."
Prabhakar, who is popular for his act as the Kalakeya leader in "Baahubali," will be seen in an important role in "Right Right." When asked about it, Sumanth said the film would get him a much-needed break. "It is probably the first time he is doing a subdued character. He plays a bus driver and has given a comic performance. I am sure he will earn accolades with this film," the actor said.
"Right Right" has been directed by Manu and produced by J Vamsi Krishna under the banner Sri Satya Entertainments. Pooja Javeri is the female lead opposite Sumanth Ashwin in the film, which has JB's music, Shekar V Joseph's cinematography and SB Uddhav's editing.