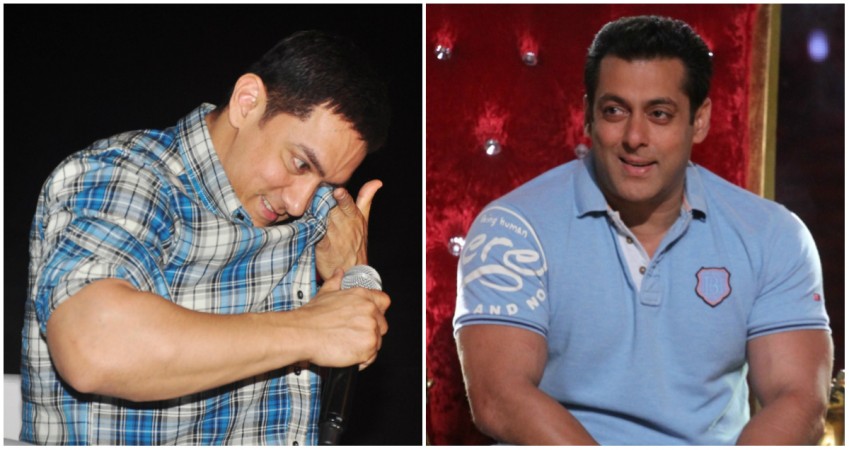 Salman Khan's "Sultan" has won the film industry's respect. Bollywood celebrities, including Aamir Khan, praised Salman, Anushka Sharma and their film "Sultan."
In a recent press conference, Aamir showered praise on "Sultan" and said that it will break the records of highest grosser of Bollywood "PK." Aamir, who is playing the role of a wrestler in "Dangal," told reporters on Eid that Salman has done an exceptional job in the film.
"It's a very entertaining and moving film. It's outstanding. I cried a lot in the second half of the movie. It's a very inspiring movie. I just loved it. No other words. Salman has done exceptional work," Aamir told reporters. "I texted Salman last night and told him that he has made an amazing movie. I predict that this film would break PK records. All the success that this film gets, it deserves. It's a very good film," he added.
Aamir's "PK" is the biggest Bollywood grosser that earned Rs. 340 crore in its lifetime run. Last year's "Bajrangi Bhaijaan," also starring Salman, was expected to beat the records of "PK," but the box office collection of the film stopped at Rs. 320 crore. However, now all eyes are on "Sultan" to shatter the records of "PK" to emerge as the biggest grosser of all time.
"Sultan" has started its box office run with a bang. The two-day box office collection of "Sultan" has accumulated to Rs. 71 crore, but it remains to be seen whether the film will continue to keep the momentum to earn more than Rs. 340 crore or not.
Starring Salman and Anushka, "Sultan" was released on Wednesday. The film, directed by Ali Abbas Zafar, is a sports drama based on wrestling.