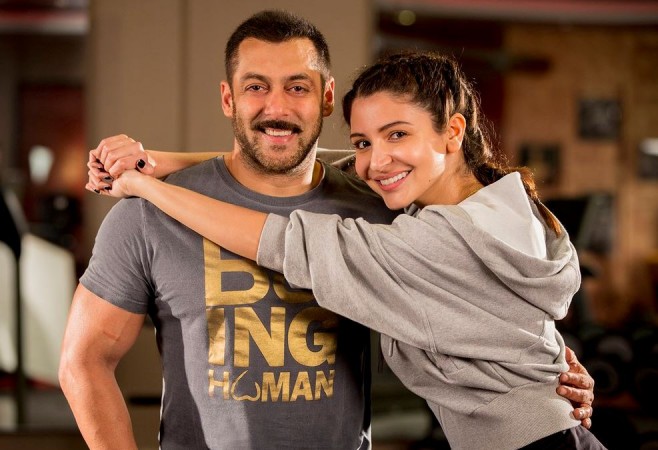 A few days ago, there were reports that Salman Khan's "Sultan" had been delayed due to creative differences between the actor and producer Aditya Chopra. However, latest reports suggest that there is no problem between Salman and Aditya.
Salman reportedly cancelled the shooting of "Sultan" several times in January leaving makers at a loss. But according to Bollywood Hungama, Salman only cancelled two days of shoot due to "Bigg Boss 9" finale.
"Salman only took two days off to shoot for the Bigg Boss finale. The rest of the time he's shooting for us. So we don't know how these stories of our Eid release being derailed are being spread, and by whom," Bollywood Hungama quoted a source as saying.
Another source, quashing the rumours of tiff between Aditya and Salman, said that the producer doesn't even come on the sets of the film.
"What differences? Adi Chopra doesn't even come on the sets of Sultan! Once Ali started shooting, Adi left the film in the director's hands. These are all imaginary problems manufactured in the minds of mischief mongers," the source said.
Salman's "Sultan" will be released on Eid 2016 along with Shah Rukh Khan's "Raees", but the reports of the actor cancelling shoots gave rise to rumours that the film will be delayed.
However, the official Twitter handle of "Sultan" quashed the rumours and said that the film will indeed release during Eid.
"Hey @TOIEntertain, this is the least exciting Sultan rumour we have heard! See you in the ring this Eid 2016! #SultanEid2016," the tweet read.
Directed by Ali Abbas Zafar, the film features Salman as "Sultan" and Anushka Sharma as the leading lady. Both Salman and Anushka will be seen as wrestlers in the movie, which also features Amit Sadh and Randeep Hooda in important roles.