Sukkot, a Jewish festival, is one of the most important and holiest Jewish observances of the year. The Jewish festival is also called as Chag Ha-Asif, Festival of Ingathering or Feast of Tabernacles. The festival starts on the 15th day of Tishri, the first month of the year in the Jewish calendar.
Sukkot, which means rejoicing and celebrating life, is celebrated for seven days and this year the festival will be observed from October 16 to 23.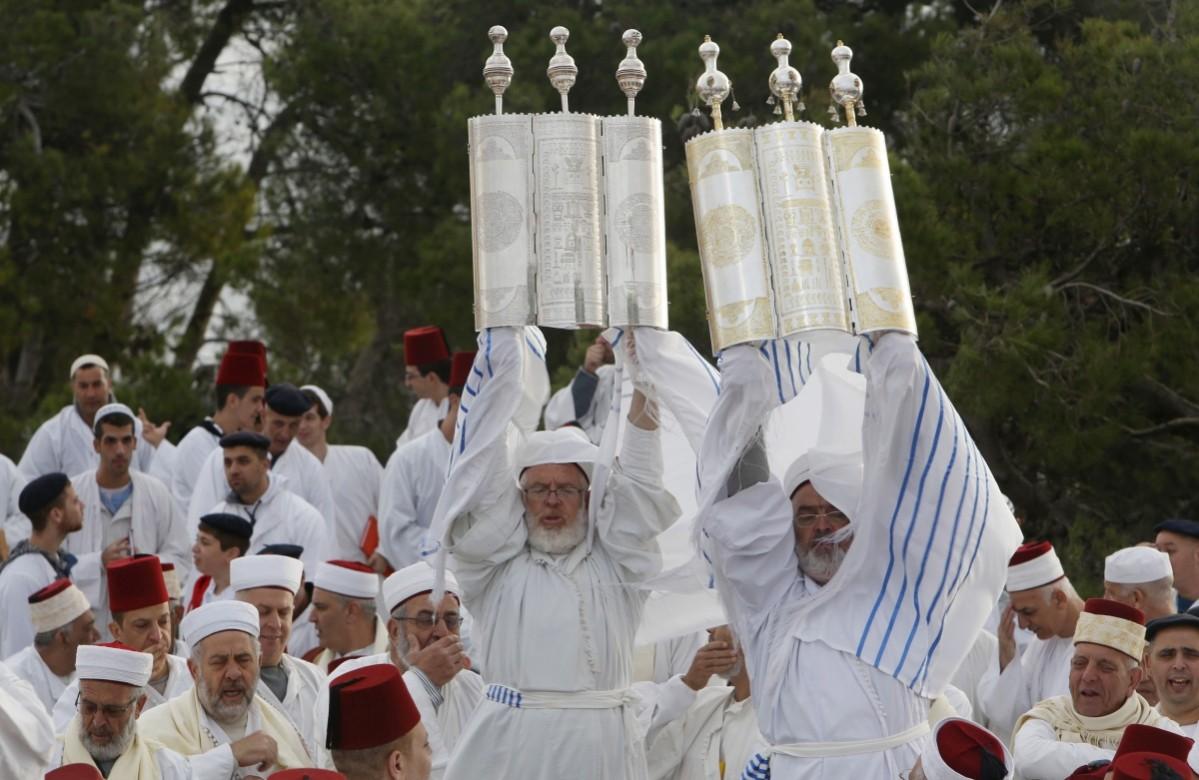 Sukkot means booths, which refers to the temporary dwelling with a thatched roof. During these seven days, Jewish families live in these booths, which are usually built in a garden or on a balcony, in the memory of the ancient Israelites' life of wandering in the wilderness.
The Jewish festival is marked to commemorate the 40-year period during which the Israelites lived in structures like these temporary booths. Nowadays several people use palm tree branches and leaves to make the structures. The interiors of these booths are decorated with the Four Species – four plants mentioned in the Torah. The Four Species are citrus etrog fruit, a lulav, brava – a form of willow branch – and a hadass - leafy boughs from the myrtle tree. Sukkah's are also decorated with fruits and vegetables.
Check out the photos of Sukkot celebrations below: