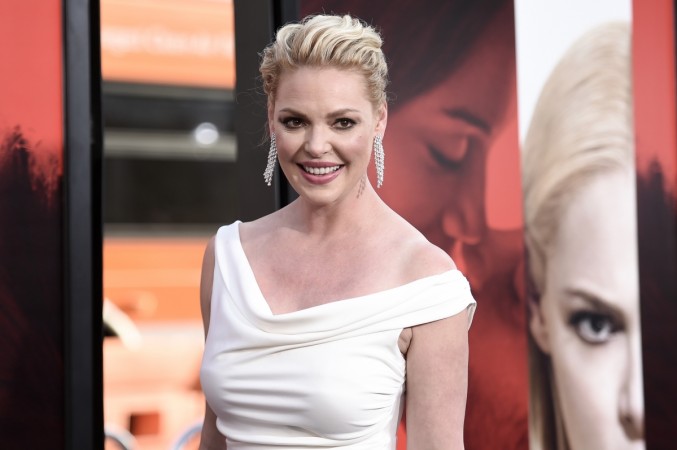 Its official: Meghan Markle and Patrick J Adams are leaving Suits. While it is rumoured that he might return for guest appearances in the upcoming season, Markle has renounced acting now that she is getting married to Prince Harry.
Although two important cast members are leaving, the show goes on, USA has confirmed. The channel announced a new series regular. It has been revealed that the controversial Katherine Heigl, who is known for her portrayal of Izzie in Grey's Anatomy, will join season 8.
Also read: This Is Us spoilers: Is Randall going to die?
According to USA Network, Heigl will star opposite Gabriel Macht. Her character is Samantha Wheeler, a new partner at Pearson Specter Litt.
While the team of Suits is excited about the new addition to the family, Suitors are not really happy about the turn of events. Several fans took to Twitter to express their unhappiness over the cast development. Most of them echoed "no" over the news.
"No. Seriously. Just no. At least we now know next season will be the last," expressed a disappointed fan. "This will finish it," added another.
"Considering the characters and actors we've had for the first 7 years, this feels like a slap in the face," a Twitter user said. "I'll be following Mike Ross and Rachel Zane out the door too if this is the case," another online user wrote.
"Really? Hope she doesn't quit in the middle of the show like she did in Grey's anatomy. Just saying," said a concerned fan.
For those of you who don't know, Heigl was branded "difficult" after she had a fallout with the Grey's Anatomy producers, especially Shonda Rhimes, after she shunned the Emmys.
Looking back, Heigl said in an interview to Vanity Fair last year that she wished she had just shut up about the Grey's Anatomy complaints. She also revealed she took up therapy because the fallout was traumatic for her.
"That year, I said I'm not going to submit [anything] because there is nothing I feel good about. . . . I didn't feel good about my performance . . . and there was a part of me that thought, because I had won the year before, that I needed juicy, dramatic, emotional material," referring to the Emmys for Grey's Anatomy.
Well, a lot of time has passed and maybe fans could just give her a chance. And maybe, her thirst for "juicy, dramatic, emotional material" from 2008 might be fulfilled with Suits! Fingers crossed.
Season 8 premieres later this year. Before we dive into the new season, the Season 7's mid-season premiere takes place on March 25.