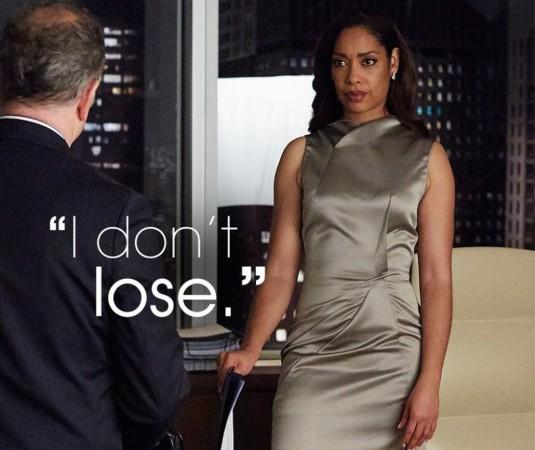 We are just two weeks away from "Suits" Season 6 premiere and fans are all excited to see how the legal drama will proceed now that Mike (Patrick J Adams) is in jail. The last we saw, Harvey (Gabriel Macht) took Mike to prison, as Rachel (Meghan Markle) cried on the stairs of what should have been her wedding chapel.
With how the firm was left in the finale episode of Season 5, there are quite a few questions fans might have regarding the future of the show and the characters. Having seen the premiere episode of "Suits Season 6, International Business Times India can tease you with the top five things you can expect from "To Trouble:"
Be warned about the spoilers ahead
Harvey and Rachel's friendship: With Mike in prison, Harvey and Rachel will find solace in each other. Possibly due to therapy, Harvey is now quite vulnerable, and he misses Mike terribly. In an unexpected move from Harvey, we see him extending a hand of friendship to Mike's fiancée because he realises that the only other person that misses Mike as much as he does, or even more, is Rachel.
Harvey and Louis bury the hatchet: One central theme on "Suits" has been the rivalry between Harvey and Louis (Rick Hoffman). However, with Mike's arrest and Pearson Specter Litt's downfall, it becomes clear that they need to put their differences and petty fights from the past aside and come together as a family. Fans will see both of them taking steps in this direction in the premiere episode of the new season.
Also Read: Danny comes between Mindy, Judy romance in 'The Mindy Project' Season 4
Louis letting loose: The named partners find the silver lining in all employees abandoning Person Specter Litt by taking the opportunity to get high together. It is Jessica's (Gina Torres) idea to have this bonding experience with Harvey and Louis. Almost immediately, it is clear that Louis have never been a friend of Mary Jane, but the trio getting high makes for some of the most hilarious moments in the history of the show.
Mike gets a friend in prison: Mike experiences anger and loneliness during his initial hours in prison. However, he makes a friend soon after he is taken to his cell, wherein the guy gives Mike the best advice he will need in prison: Trust no one. Mike learns soon enough that it is actually the only advice that will help him survive in prison.
Donna and Harvey: While there are no actual romantic scenes between this popular OTP, it is clear from the premiere episode that their romantic tension will be addressed. During a moment of crisis, it becomes clear yet again, that Donna (Sarah Rafferty) is the one person Harvey will always listen to.
Don't forget to watch these and many more amazing scenes when "Suits" Season 6 premieres on Wednesday, July 13, at 9 p.m. (EST) via USA Network.