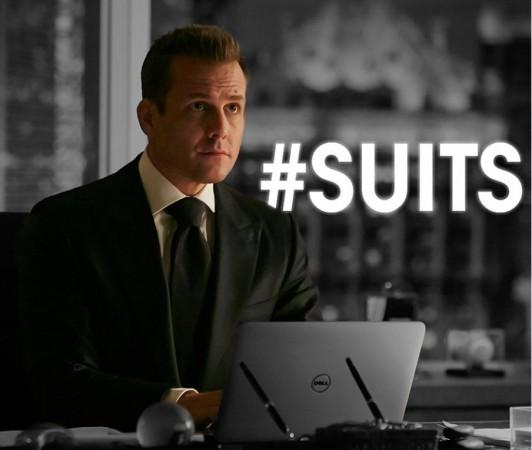 Season 6 episode 6 of "Suits" was one of the most compelling and gripping episodes of the season, with both Harvey (Gabriel Macht) and Mike (Patrick J Adams) making some progress with their temporary associates. With Cahill (Neal McDonough) completely on board with his plans, Harvey might finally be able to get Mike out, but also become a criminal in the process.
As fans saw in the previously aired "Spain," Cahill shared a heartfelt anecdote with Harvey, wherein he revealed why he has been relentlessly chasing after Sutter (Alan Rosenberg), and for those who has not already watched the episode, let's just say it involves his mother and her dream of visiting Spain. He is willing to go to great lengths to ensure Sutter is put in jail and for this he is even willing to break the law.
Cahill had stopped short of taking a copy of Sutter's company software that Harvey had tried to covertly slip to him in the court room earlier in the episode. However, when he learns that the judge approved the motion for dismissal that Harvey had filed against him on behalf of Sutter, he decides to collude with the opposing counsel aka Harvey.
Also Read: Brandon Ghee helps 'chub chubs' of 'Toddlers & Tiaras' Season 7 stay in shape
This obviously is a criminal act and both counsels will possibly have to pay the price for it later. Unless, Harvey and his team does what they do best; find loopholes. In the upcoming Season 6 episode 7 of "Suits" fans will see Harvey, Donna (Sarah Rafferty) and Louis (Rick Hoffman), who will hopefully take a break from trying to woo Tara (Carly Pope) looking for the missing link in Sutter's inside trading.
Meanwhile, in prison, Mike will be seen trying to convince his cellmate Kevin (Erik Palladino), who also happens to be Sutter's son-in-law, to trade information on Sutter to get out of prison. Of course, this deal would only stand if his wife gets full immunity. It is going to be a hard job to convince Kevin to turn on his family, but if anyone has a way with words, it is Mike.
Here is the official synopsis for "Suits" Season 6 episode 7 "Shake The Trees:"
Harvey, Louis and Donna search for a missing link to Sutter's inside trading; Mike takes measures to get Kevin on his side; Rachel and Jessica deliver bad news.
Don't forget to watch new episodes of the USA Network show every Wednesday at 9 p.m. (EST).