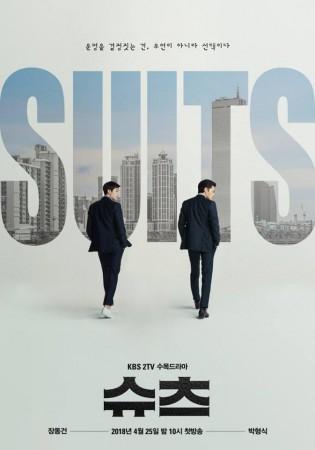 The producers of the Korean remake of Suits, a popular American drama, have dropped its teasers starring Jang Dong-Gun and Park Hyung-Sik.
The legal drama revolves around two attorneys at Korea's top law firm, where Park Hyung-Sik will be playing the role of Go Yeon Woo, a genius without a college degree or license to practice law. On the other hand, Jang Dong-Gun will be playing the role of Choi Kang Suk -- a renowned attorney, who hires Yeon Woo anyway, reports Soompi.
In the US, the popular drama aired seven seasons since 2011, releasing one season each year. For the remake, two different teasers have been released featuring the male leads.
One of the clips shows Park Hyung-Sik walking out of a room ditching his usual hoodie and sneaker for a classy suit. He looks all determined and confident, while in the voice-over, the actor says: "It's not chance that determines your fate, but choice,"
In the other one, Jang Dong-Gun is seen enjoying music and a game of cards in his office. While stepping out for a drive, the actor says: "The only thing I think about is winning."
Both the clips end with the drama's tagline: "Two men's unusual courtroom play: Suits." Apart from Hyung-Sik and Dong-Gun, the other cast members of the show include Chae Jung-An, Ko Sung-Hee, Hwang Tae-Gwang, Jin Hee-Kyung and Choi Gwi-Hwa, according to Asiawiki.
The KBS 2TV's upcoming drama is a comeback for Jang after a six-year break. Suits will premiere on April 25 at 10 p.m. KST.